Home Computer Repair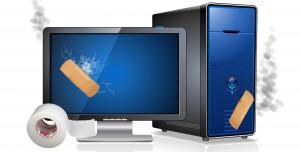 Mobile PC Medics is a mobile computer repair company, and, therefore, specialize in home computer repair. Our qualified computer medics will come directly to your home to ensure that any issue you have with your personal computer is resolved.
No matter how simple or complex the issue is, we can set up home networks, remove viruses, fix hardware and software problems, perform backups, installations and upgrades, and much more. We'll work with you to provide a home computer repair solution that meets your needs and budget. Just call us today at 818-307-6868 to schedule an appointment.