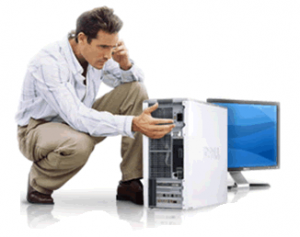 Whether for business or personal use, your computer is vitally important, and if it should fail for any reason, you are going to want quick, convenient and efficient service. Fortunately, computer repair in Los Angeles can be all three—and you never have to leave your home.
Rather than waste time and lose productivity by driving around town, dropping off your computer and waiting to hear back, call a mobile computer repair company, and have a technician at your door swiftly. In no time, you will know whether you have a virus, a software glitch, a settings issue or a hardware problem, and in most cases, your computer can be repaired on the spot. Every reputable purveyor of computer repair in Los Angeles will provide repair estimates for parts and labor, which are generally very reasonable.
Mobile computer technicians can diagnose and repair a wide variety of problems, including hardware installation, laptop screen replacement, hard drive cleanup, virus removal, network configuration, memory upgrades, and many others. Often, the technician will have your computer up and running in a matter of hours.
For some issues, problems can be detected remotely. Sometimes a technician can talk you through a simple repair, such as virus removal or registry issues. Failing that, the technician may run a remote scan to detect and possibly correct a host of issues, such as blue screens, freezing, pop-up problems, Firewall configuration and WiFi setup. If the problem is still not resolved, then a visit may be necessary. Either way, using a mobile technician is infinitely more convenient than using a shop.
The choices for computer repair in Los Angeles can seem daunting, with literally hundreds of small operations scattered throughout town, and most no doubt do fine work. However, if you leave your computer at a shop, there is no guarantee when it will be fixed. That is why, when you have business on the line or an important project that cannot wait, your best bet is to call a mobile repair service.
If you are reading this on any other blog than Mobile PC Medics or via my RSS Feed, it is stolen content without credit.
You can find me on Twitter via @NerdHerderr
Come and visit our blog at https://mobile-pc-medics.com/computer-blog