Hidden Hills, CA Computer Repair That's Hassle-Free
Businesses and individuals in the Hidden Hills, California area have depended on Mobile PC Medics for all their computer install, repairs, and updates for over 14 years. The technicians at Mobile PC Medics are experienced and knowledgeable about all computer-related things. They offer a fast range of IT solutions and network services that keep businesses running and assist home users with those quirky things that computers do for no apparent reason.
Hidden Hills and the surrounding area have come to depend on Mobile PC Medics for cost-effective repairs or replacement, including batteries, hard drives, monitors, and more.
From troubleshooting to repairs or installing new replacements, they provide a vast range of services, including software updates or set user configurations. If there is a virus attack, they will come to you and remove all viruses, ensuring your system is clean and safe again.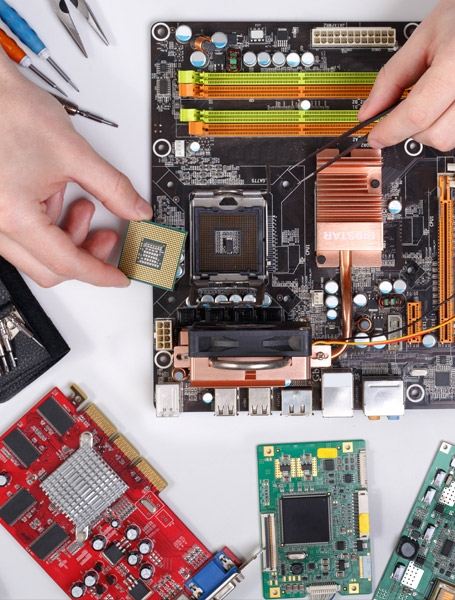 Computer Repairs and Digital Device Services
The expert technicians at Mobile PC Medics respect the aggravation, inconvenience, and panic when a computer crashes. Whether it is just one or the whole system, there is never a good time for that to happen. That is why more businesses and individuals in Hidden Hills repair their desktop, laptop, Mac, and all digital devices.
There isn't another computer repair company in the Hidden Hills area with experienced and professional IT services that are as fast and thorough as Mobile PC Medics. A network crash can bring a business to a sudden halt. The staff at Mobile PC Medics have the same urgency to get back online and operate again fast.
Contact us today at (818) 307-6868 for professional and quick computer services in Hidden Hills and its neighborhoods.
» Any Brand, Any Model
From brand new digital set-ups to older set-ups, the Mobile PC Medics technicians are certified to work on any brand, any model. Our staff has the experience to repair any of the following brands in and around the Hidden Hills area:
Compaq
Asus
Toshiba
Lenovo
IBM
Gateway
Fujitsu
Windows 98, XP, Vista, 7, 8, 8.1, 10
» Hidden Hills Computer Repairs
Mobile PC Medics' technical staff is certified and experienced in repairing and restoring computers and digital devices. For almost 15 years, the Hidden Hills area has relied on this company to resolve any frustrations of unexpected computer issues, getting a business or individual back online and working. Some of the problems they have addressed and corrected with speed are:
Reach out to us if you need help with any of the following issues:
Slow Computers
Hard Drive Recovery
Hardware and Software Issues
Printer Support
Screen Repair
Wi-Fi Issues
With emergency support 24/7, Hidden Hills businesses and individuals can call us at (818) 307-6868 for ongoing computer support.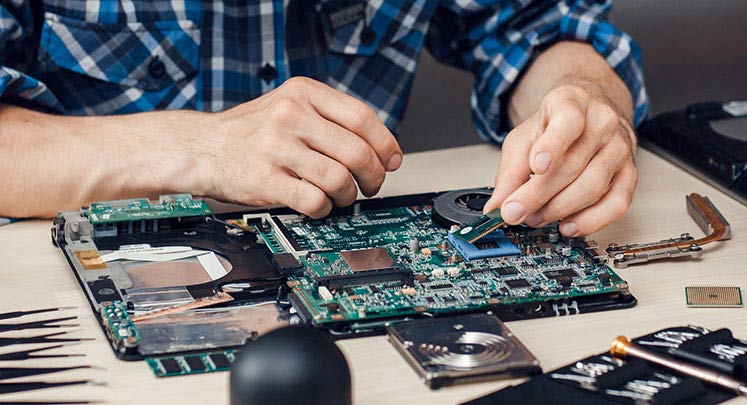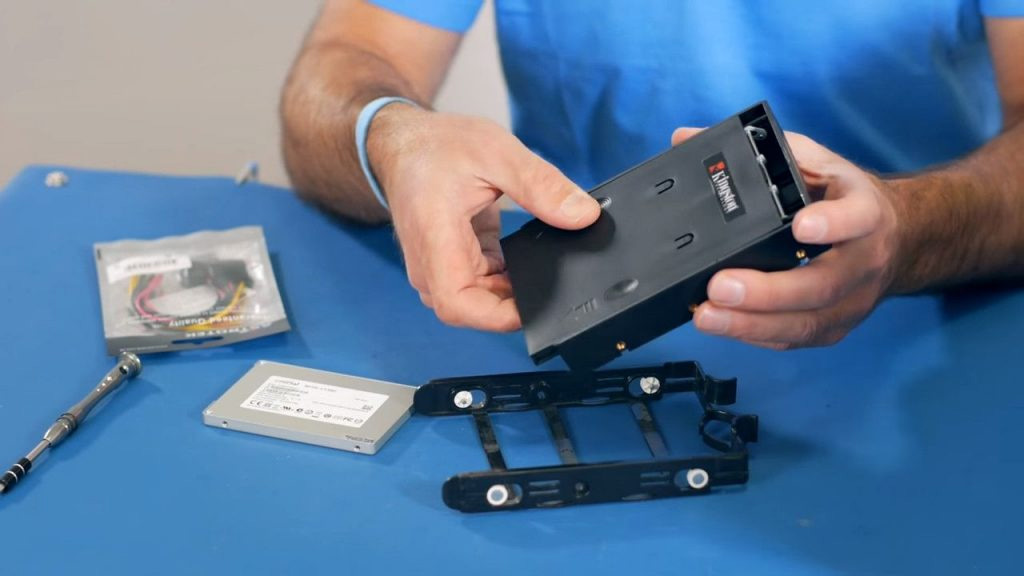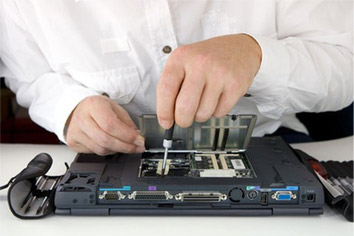 » Repairing Laptops and LCD Screens
For over 14 years, Mobile PC Medics have provided Hidden Hills and surrounding area expert and professional full-service. This family-owned and operated company has a professional staff of the best technicians who have earned the company a strong reputation of excellent customer service.
Mobile PC Medics provides full-service for businesses and individuals with a high level of onsite and remote experienced computer repair, including network servicing and professional IT solutions for all Hidden Hills and the Los Angeles area. One phone to (818) 307-6868 and an experienced technician will arrive and provide a diagnostic inspection.
Call us today for our laptop repair services.
» Hidden Hills, CA Virus Malware and Virus Removal
Malware removal is central to your computer's safety.
Nothing is more frightening for a business than a computer virus, and when it shows itself to be antivirus protection, the damage it can do can be costly. The expert technicians at Mobile PC Medics have experience finding, containing, and eradicating the damaging virus. We stay informed and update on new viruses to help our Hidden Hills customers promptly and securely. If you suspect a virus intrusion, give us a call at (818) 307-6868, and we will clean up your computer system and have you back to an optimum level of business.
» Hidden Hills Network Services and IT Solutions
For fourteen years, the technicians at Mobile PC Medics have proven time after time. We are the experts at providing businesses and residences the best for optimizing current network set-ups. Installing a wired or wireless system network system that works to meet your needs is their primary goal. We provide the Hidden Hills and the surrounding area a flat rate for our full-service computer, laptop repair, IT, and network solutions, including:
Antivirus Installation
Broadband + DSL
Email Set-Up
New + Existing Systems
Troubleshooting
Virus, Spyware, + Malware Removal
Wired + Wireless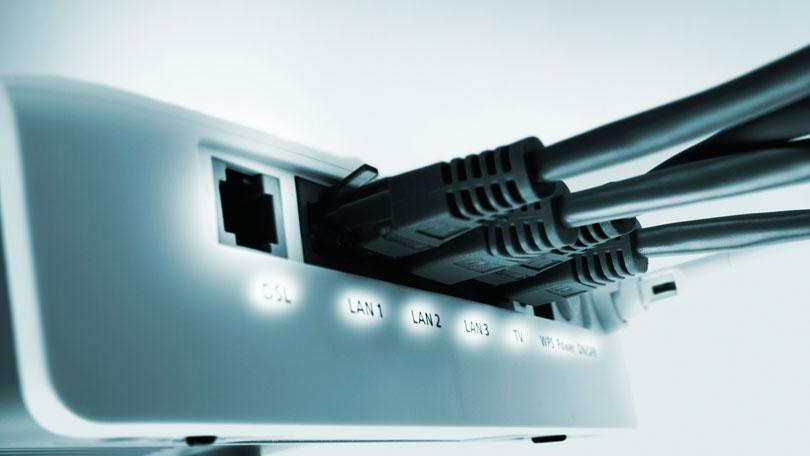 » Hidden Hills Mobile Computer Repair
When the budget is tight, the last thing you need is a computer malfunction for businesses or individuals. Mobile PC Medics offers affordable mobile computer repair and service in the Hidden Hills and surrounding areas. When your computer crashes or a virus intervenes, Mobile PC Medics will come to your rescue anywhere in Hidden Hills or the Los Angeles area. With over 14 years of experience in desktop, laptop, modems, routers, and more, you can depend on us when you call (818) 307-6868 to get you repaired in full operation.
» Hidden Hills Software Installation
A software can appear to be easy to install, but it can be scary for anyone that hasn't done it much. Mobile PC Medics staff is expert technicians who have installed all software types from beginner level to advanced level. Any business or residence in the Hidden Hills area with software to install gives us a call (818) 307-6868. One of our experienced technicians will load that software, check for virus issues, and provide hands-on instructions for accessing and using it.
» Hidden Hills Mac Repair Services
Yes, you read that right! Mobile PC Medics has experts with MacBook, and if you have an issue you're your MacBook, they can fix it! With a reputation of customer service, affordable rates, and a guarantee, you can find anyone else in the Hidden Hills area to provide this level of service. Call us at (818) 307-6868, and a MacBook experienced technician will arrive within an hour.
Visit Our Official Mac Repair Website: https://805macrepair.com/
» Hidden Hills Commercial IT Solutions
For more than 14 years, Hidden Hills and surrounding areas of Los Angeles County businesses have come to depend on the Mobile PC Medics professional team for ongoing digital support. Small, medium, and large businesses all trust this team to install and maintain their digital data and more. Providing a high level of excerpt protection from hackers and more, Mobile PC Medics is like having in-house IT service without busting the budget.
Business network and system installation and maintenance
Software installation
Data backup and recovery
Technology security, and
Cloud services
If you need help with your IT strategy, dial (818) 307-6868 now for IT solutions that match your business and budget.
Why Use Mobile PC Medics?
For any business or resident needing professional and prompt computer service in the Hidden Hills area, they should choose Mobile PC Medics for all their computer needs; we offer the following benefits:
Fast Service – Guarantee Same-Day
Free Diagnostics
A Flat Rates
Certified CompTIA
Certified Apple Repair
Certified Mac Repair
Microsoft Certified
CISCO Certified
Mobile + Remote Repair
24/7 Emergency Computer Repair
Ongoing Tech Support + Network Services
Hidden Hills Computer Repair FAQs
» What do you charge to fix a computer?
We have a flat rate schedule that starts at $90 for any computer. Click here for details.
» Can you fix a slow computer?
We can do better than that! We can tell you how to fix it. Just give us a call for free instructions at (818) 307-6868. If we can't help you fix it over the phone, we'll schedule an in-person appointment, and we'll give your computer a full tune-up by removing programs that aren't needed or used that are slowing your computer down.
» Is a laptop repair expensive?
Not with Mobile PC Medics! We are the most cost-effective computer repair service company in and around Hidden Hills. A laptop repair can start around $45 and go up. For more information, click here.
» How long will it take to scan and repair my hard drive?
That will depend on the number of errors your computer system has, but it takes Mobile PC Medics approximately 2 hours in most cases.
» Why does my laptop crash all the time?
Mobile PC Medics have found that the most common culprit for freezing up and crashing laptops is overheating, indicating the internal fan needs replacing in most cases. If our technicians find it is something else, we are the fastest repair service in Hidden Hills.
If we didn't answer all your concerns or questions here, give us a call at 818.307.6868, or send us a message here, and you'll hear back from us with 24 hours or less.