Computer Repair In The Comfort Of Your Home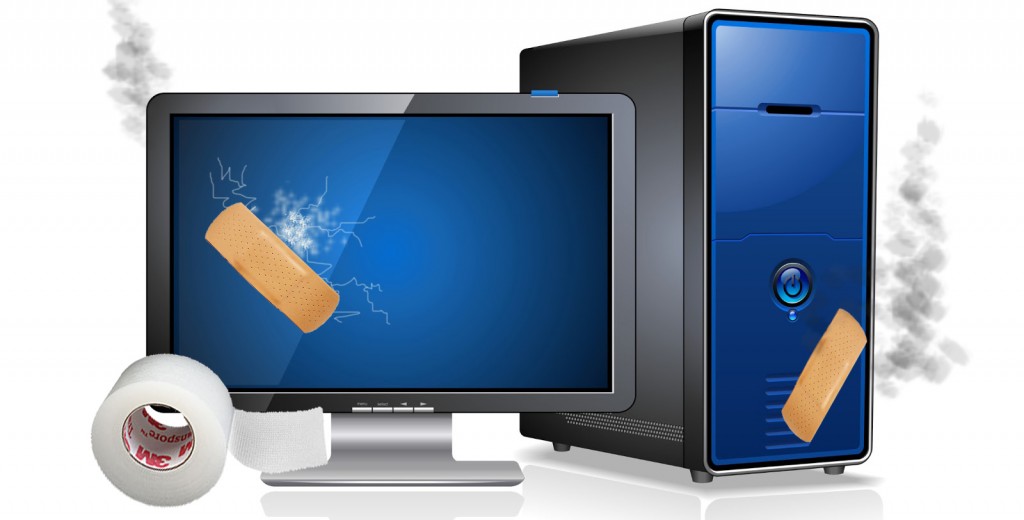 Are your home computers, devices, and/or network(s) acting up? Don't sweat the headache when you can call Mobile PC Medics for fast, same-day service that comes straight to you! With over 15 years of experience providing computer repair services, technical support, and IT solutions, we offer quicker turnaround and better prices than your hourly or big box computer stores when it comes to restoring your digital systems to peak performance and optimal operational settings.
In addition to 24/7 emergency computer repair services and support, we also offer ongoing maintenance and tune-ups to keep your systems and devices running without any interruption.
Whether you're in need of immediate assistance or just a check-up, call us today for a free diagnostic and estimate at 818.307.6868.
Same-Day Repair Service For Household Devices
When you call Mobile PC Medics for computer repair, maintenance, and/or support, we guarantee that one of our computer technicians will arrive on your doorstep the same day you called about your issue.
We take pride in offering full-service computer repair, replacement, and maintenance at affordable prices throughout Westlake Village and surrounding areas in Ventura and Los Angeles County.
Here is a quick breakdown of our same-day computer repair services for any type of digital dilemma your household system encounters!
Installs + Replacements:
» Workspaces + Home Offices (Microsoft Windows PC, Mac, Linux, Etc.)
» Home Servers (Microsoft Windows, Linux, UNIX, Novell, Etc.)
» Software (Office, Business, + Media Applications)
» Network Components (Cables, Switches, Routers, Firewalls, Home Server Racks, Etc.)
Troubleshooting + Repair:
» Viruses, Spyware, Malware, + More
» Hard Drive Disk Failure
» Internet + Network Connectivity
» Email Support
» Computer Slowdowns + Shutdowns
» Blue Screens + App Crashes
» Printing Issues
Maintenance + Upgrades:
» Security Installs + Updates
» Antivirus Software
» Hard Drive Disk Maintenance
» Computer Dusting + Lubrication
» Replacement Parts
» System, Security, + App Review
In-Home Computer Replacement + Set-Up
In the Digital Age, more and more individuals are starting to work from home or rely on devices for entertainment, music, and other activities. If you need to replace a computer, laptop, or device, Mobile PC Medics is here to help with a thorough set-up–from beginning boxes to completion.
Our computer technicians work according to your specifications and requirements for a home computer system that satisfies all your needs. Pick and choose from the following set-up steps for a custom plan and system that works best for you!
Home Network Connection:
Whether you need a standard home or business type network installed for your household, our certified and experienced computer technicians are adept at setting up new networks and connecting to an existing one for in-home workstations that are just as efficient and effective as networks at a public office or business.
Data Transfer:
When you purchase and install a new computer system (desktop or laptop), Mobile PC Medics can help clean-up and transfer any data you want to carry over. We run state-of-the-art software to ensure no viruses, spyware, or malware is transferred to your new set-up and also organize the data according to your specifications, so you can locate all of your folders and files with ease.
Software Configuration:
If you need help setting up or maintaining your home system's software, our computer experts stick by you every step of the way to ensure ultimate function and performance, including but not limited to:
» Email + Client Software Set-Up
» Program + Suite Installs (i.e. Office, Office 365, Libre Office or Open Office)
» Internet Browsers (i.e. Google Chrome, Safari, Etc.)
» Accounting Software (i.e. Quickbooks, Quicken)
» Antivirus + Antimalware Software
Top-Notch Security Set-Up:
Upon replacing and or setting up new hardware and software, all of our computer technicians ensure the utmost in security for your home's computer(s) and network(s) by running and even install necessary programs to protect your device(s) from viruses, malware, and more!
Printer + Scanner Set-Up:
At Mobile PC Medics, we understand that your home computer system is not complete without a working printer. That's why we'll install brand new printing and scanning devices, connect your wireless printer, install and replace ink cartridges, and more. We work with all major brands, including but not limited to:
» Canon
» Panasonic
» HP
» Xerox
» Kyocera
» Lexmark
» Epson
» Toshiba
» Samsung
» Dell
» Brother
» And More!
Old Devices + Systems:
In addition to configuring and synchronizing additional devices such as a scanner, smartphone, or speech recognition technology, our computer technicians are experienced and equipped to connect your older gadgets. The end goal is to leave you with a home system you are satisfied with, whether it incorporates the newest in technology or retro, sentimental devices.
Go-To Geeks For Home Computer Tune-Ups
Sometimes your home computer, laptop, and/or device(s) don't require full-on repair or replacement. In that case, we offer in-home computer tune-ups to ensure the best in ongoing performance and operation. Here are some signs that your home's system might require a tune-up from a certified computer professional!
How Do I Know When I Need A Computer Tune-Up?
» Slow Start-Up
» Hangs or Freezes
» Programs Crashing
» Hard Drive Working Overtime
» Error Messages
» Strange Browser Errors and Freezing
» A Customized Approach to the Computer Tune-Up
All of our in-home computer-tune up services are comprehensive, meaning your system might require multiple tasks to reach peak performance again. We first identify the source of your home computer's issue and apply the services you need and agree to!
Common Computer Tune-Up Solutions:
» Virus + Malware Scans
» Operating System Clean-Up
» Windows Registry Scan + Repair
» Operating System Optimization
» Privacy Checks
» Application Audits
» Uninstall Unnecessary Apps
» Operating System Updates
» Driver Checks + Upgrades
» Internet Browser Clean-Up
» Ad-Blocking Software
» CPU + RAM Settings
» Physical Component Clean-Up
Upgrade Your Hardware For Higher Speeds:
Sometimes your computer's performance can be hampered by older hardware. In that case, we'll replace your RAM memory with newer version(s) and/or update your older hard drive with a solid-state drive (SSD) that runs efficiently without any moving parts or components. Who says your home system shouldn't operate at lightning speed?
Trust In Mobile PC Medics
Still wondering if you can trust Mobile PC Medics with your computers and digital devices? Here are some of the benefits our clients and callers receive when they decide to work with us for any type of home computer repair:
» 15 years of experience in a growing market and industry
» CompTIA, Microsoft, Cisco, + Apple certified technicians
» Same-day service guaranteed
» 24/7 support
» Free diagnostic + consultation
» Affordable flat-rates
» Small business servicing
» Remote virus removal
» Full-service digital solutions
Why wait? Get your free quote and estimate today for digital devices and the internet that run smoothly and seamlessly!
We offer Computer Repair services in Thousand Oaks, Westlake Village, Newbury Park, Moorpark, Simi Valley, Agoura Hills, Oak Park, Calabasas, Hidden Hills, Lake Sherwood, Camarillo, Bell Canyon, West Hills, Woodland Hills, Oxnard and the surrounding cities.