Canoga Park, CA Computer Repair That's Hassle-Free
Modern times demand that businesses and individuals have a firm grasp of technology to survive and thrive. That is why for over 15 years, Mobile PC Medics has been setting standards for trustworthy and effective IT services in Canoga Park, CA. We have been helping individuals and small businesses in Canoga Park and surrounding communities by offering an array of computer repair, network solutions, and other critical IT services.
Mobile PC Medics has gained a strong reputation for trustworthiness and reliability and offering 100% customer satisfaction. What's more, we even offer mobile PC repair in Canoga Park for the utmost convenience of our customers.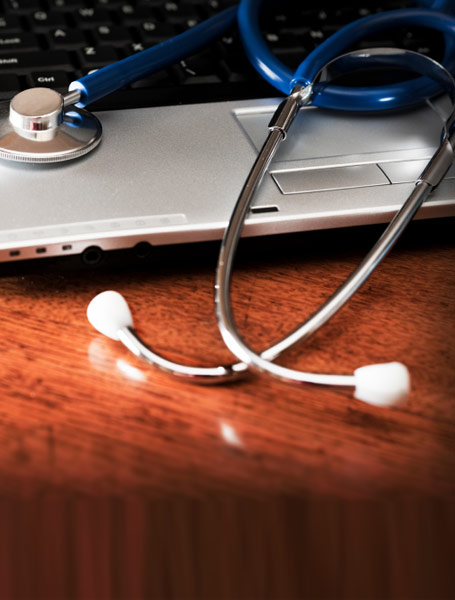 Keeping Any Digital Device In Top Working Order | Providing Canoga Park Quality Computer Repair and More
Mobile PC Medics team of expert technicians has a thorough understanding and respect of how inconvenient it is when computers crash or get hung up. Our computer repair and IT experts understand that technology can be unpredictable and frustrating, whether you own one or two PCs at home or a business office full of machines. Trust that we can help you get the seamlessness and efficiency you expect from your home or business computers.
Below, you will learn more about what you can expect from us. But if you want to schedule our Canoga Park computer repair services, contact our team today at 818-307-6868.
» We Work With Any Brand Or Model Guaranteed!
Whether your digital set-up is older or brand new, our computer technicians are experienced and certified to fix it. We work with the following brand names, including but not limited to:
Compaq
Asus
Toshiba
Lenovo
IBM
Gateway
Fujitsu
Windows 98, XP, Vista, 7, 8, 8.1
» Canoga Park Computer Repair Services
Damage to your PC system, especially if you work from home, can be detrimental. It puts your work, entertainment, and even lifestyle on hold, but you do not have to stay in that awful state.
You can have an onsite computer repair technician fix your system. However, you cannot afford to hire second-rate computer repair services that overpromise results only to under-deliver. Borrow our expertise to solve any issue with your computer and get your life back on track in the soonest time possible.
When you consult with Mobile PC Medics for computer repair in Canoga Park, you not only meet a team of experts experienced and ready to troubleshoot and fix your problems and prevent any future issues. You also get affordable rates and faster turnaround time.
Feel free to get in touch with Mobile PC Medics for quick and reliable solutions to the following computer or IT issues:
Damage screen
Hard drive recovery
Virus removal
WiFi issues
Hardware and software issues
Slow computer
Old, new, Mac computers, Windows computers, all are our specialty. Among the computer brands serviced by our experts include HP, Dell, Acer, IBM, Lenovo, Sony, Compaq, Asus, Apple, and Toshiba.
Call us 24/7 for emergency computer repair or ongoing maintenance at (818) 307-6868.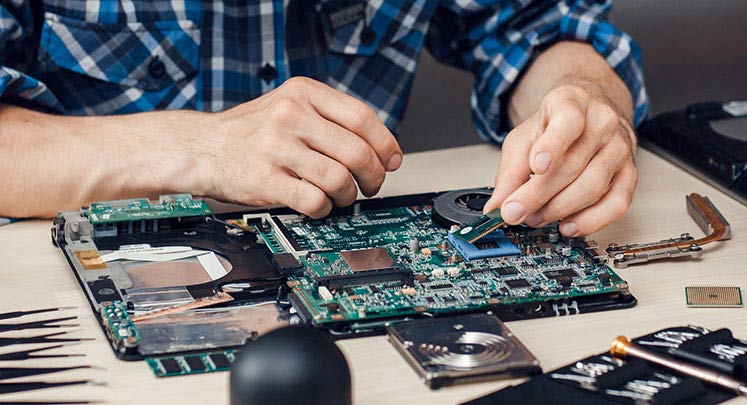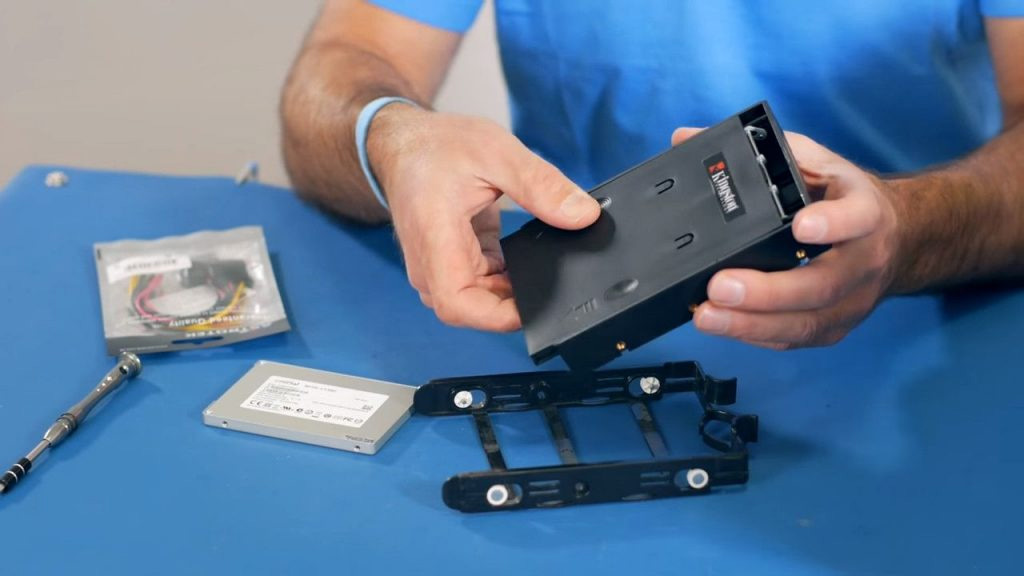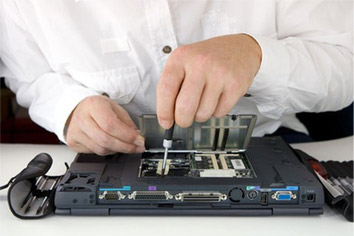 » Canoga Park Laptop Repair and LCD Screen Repair
With over 15 years of experience in full-suite computer repair services, the family-owned and operated Mobile PC Medics has some of the best laptop repair technicians in Canoga Park and other Southern California communities.
Laptops are much easier to get damaged than desktop computers, and sometimes, individuals do not realize what's wrong. Malware, viruses, and overheating top the list of culprits, but some of these issues can be more complex to fix. That is why you should hire professionals with a reputation for offering top customer service and first-rate computer repair services in Canoga Park- like ourselves Mobile PC Medics.
Mobile PC Medics has a wealth of knowledge and experience in troubleshooting and fixing diverse laptop components, from the screen, motherboard, cooling system, power circuit to connectors. Our experts do not just resolve your problems. We also educate you on how to prevent them in the future.
Contact us today at 818-307-6868 for a free diagnostic accompanied by affordable and quick repairs.
» Canoga Park Malware and Virus Removal
As laptops and desktop computers become more sophisticated, so do the malware, spyware, and viruses that plague them. Common telltales of possible malware or virus infestation include unreasonable signals, poor performance, and a sudden increase in computer files. But DIY virus removal increases the risk of further damage.
Mobile PC Medics' Canoga Park computer repair provides complete onsite malware and virus removal service designed to eradicate the stubbornest viruses known. Our technicians use specialized tools to identify, isolate, and remove pesky bugs from your computer. Not only that, but they also troubleshoot and fix issues emanating from the infestation.
Contact us anytime for a free malware and virus diagnosis and have your desktop computer/desktop cleaned and restored to its optimal working condition.
» Canoga Park Network Services and IT Solution
Looking to troubleshoot your current network or install and configure a new network in your home or business? Highly trained and experienced IT experts at Mobile PC Medics are more than willing to help with highly-rated network services and IT solutions in Canoga Park, CA.
You can entrust our experts with planning and installing the most suitable network for your business or home, securing it, and adding devices to it. You pay for only the network solutions you need. What's more, we charge a flat fee, freeing you from the loopholes shady service providers leverage to squeeze more money out of their clients.
Talking of network issues, our experts conduct a thorough diagnosis to identify the root cause of the problem and restore everything in working condition. Our IT solutions in Canoga Park, CA include:
Wired and wireless network set-up
Troubleshooting
Email set-up
Antivirus installation
Virus, spyware, and malware removal
» Canoga Park Mobile Computer Repair
You already have enough expenses without paying exorbitant fees for computer repair in Canoga Park. Still, you probably have no time to take your desktop or laptop to a repair shop. And as if that is not enough, transporting a less portable device/system is too much of a hassle.
We have designed our mobile computer repair services in Canoga Park to overcome the above challenges. You just need to call us, and we will have one of our technicians come to your home, office, or any convenient place and equipped to revitalize your desktop/laptop/system, all that convenience without breaking your pockets. Call us today at 818-308-6868.
» Canoga Park Software Installation Services
Are you struggling with basic level or advanced level software installation in Canoga Park? Understandably, everything software intimidates a majority of Canoga Park residents. But to experts at Mobile PC Medics, the software is more of a component critical to computer operations than a challenge. Get in touch with us at 818-307-6868 for all the software solutions you need.
We customize our software services to your specific needs. It does not matter whether you need several programs installed and configured on multiple devices or a software program installed on one or two devices. Trust that we have the assistance you need.
We also check for viruses and updates to ensure the programs deliver the optimal performance you expect.
» Canoga Park Mac Repair Services
With advanced technology and Apple-Certified Mac Technicians(ACMTs), Mobile PC Medics excel in offering reliable, quick, and affordable Mac repairs in Canoga Hills, CA.
Our ACMTs have extensive experience fixing all kinds of issues with any Mac model, from iMac, iMac Pro, MacBook Air to MacBook Pro. Additionally, we conduct tests to ensure the optimal working condition of your Mac computer.
Contact us today to learn more about or schedule our Mac repair services in Canoga Park and neighboring communities.
Visit Our Official Mac Repair Website: https://805macrepair.com/
Canoga Park Commercial IT Solutions
Most business operations in Canoga Park depend on computers and technology, which is why a basic computer malfunction can impact business flow incredibly. The situation becomes worse when two or more computers break down or the whole network fails.
At Mobile PC Medics, we understand that superior IT support is critical to the smooth operation of your business. That is why we take pride in offering affordable, top-quality IT solutions to businesses in Canoga Park and its surrounding neighborhoods.
With our IT services, you streamline your business flow, increase productivity, and get more for less. It is actually like having a dedicated IT department at a much lower cost. Our IT services include:
Network management
Software optimization
Cloud security and support
Why Mobile PC Medics for Computer Repairs in Canoga Park, CA?
Mobile PC Medics thrives in providing first-rate IT solutions and computer repairs to residents and business owners in Canoga Park. We also serve nearby communities like Moorpark, Thousand Oaks, Newbury Park, Agoura Hills, Calabasas, Westlake Village, Hidden Hills and surrounding areas.
If you are still wondering if Mobile PC Medics is the right computer repair company for you, check out the following reasons why we rank among the top computer repair shops in Southern California:
Extensive experience:

With over 15 years of experience, we have a reliable team of technicians trained and experienced in handling any computer problem.

Certified:

You work with a CompTIA-certified, Apple-certified, Microsoft-certified, and Cisco-certified team.

Maximum customer satisfaction:

We treat you like royalty and guarantee 100% satisfaction with our services.

Single flat rate:

We highly advocate for transparency in computer repair pricing, which is why we charge a fixed rate for any computer repair.

Free diagnostics:

You do not pay to have your desktop or laptop diagnosed by our technicians.

Emergency computer repair:

Book our computer repair service any time, and we will have a technician come to you in no time.
Please give us a call at 818-307-6868 or drop us a message here to get more information about our Canoga Park computer repair services.