Hassle-Free Computer Repair in Lake Sherwood
Are you looking for computer repair services in Lake Sherwood, CA? In that case, you will want to work with a reputable computer repair company with the expertise and technology to address your needs to your satisfaction. Your search stops at Mobile PC Medics- a hands-on, local firm focused on computer repair services and IT support for individuals and businesses in Lake Sherwood and other communities within Southern California.
We guarantee excellent customer services and maximum satisfaction with our work and your computer performance. Read on learn more about our services and how we can help with your computer service needs.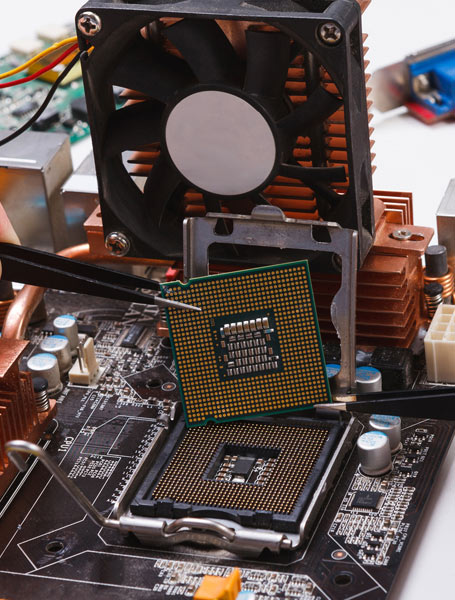 Providing Lake Sherwood Quality Computer Repair and More
Mobile PC Medics team of expert technicians has a thorough understanding and respect of how inconvenient it is when computers crash or get hung up. Whether it is a desktop, laptop, or Mac device when it crashes, the stops functioning and you need it fixed fast and right, and no other IT company in Lake Sherwood California respects that like Mobile PC Medics.
» We Work With Any Brand Or Model Guaranteed!
Whether your digital set-up is older or brand new, our computer technicians are experienced and certified to fix it. We work with the following brand names, including but not limited to:
Compaq
Asus
Toshiba
Lenovo
IBM
Gateway
Fujitsu
Windows 98, XP, Vista, 7, 8, 8.1
» Lake Sherwood Computer Repairs
You are probably among the millions of individuals relying on laptops or desktop to work from home, for leisure, take online classes, or complete academic assignments. Regardless of your laptop's purpose, being unable to use it at your convenience due to a hardware or software issue can be utterly frustrating. At Mobile PC Medics, we can help you avoid the frustrations and losses with impeccable laptop repair services.
For 1.5 decades, we have repaired and restored thousands of computers in Southern California and helped a ton of businesses with top-rated IT solutions. Among the issues we seek to address with our Lake Sherwood computer repair services include:
Hardware and software issues
Damaged screen
Slow computer
Computer data recovery
Emergency computer repairs, and
Mac repairs
Call us 24/7 for emergency computer repair or ongoing maintenance at (818) 307-6868.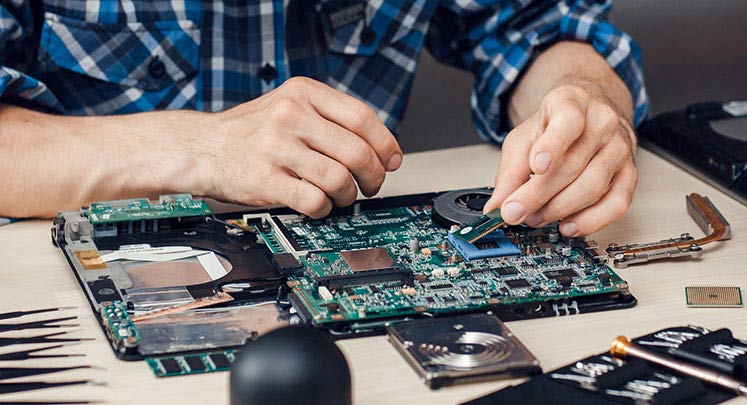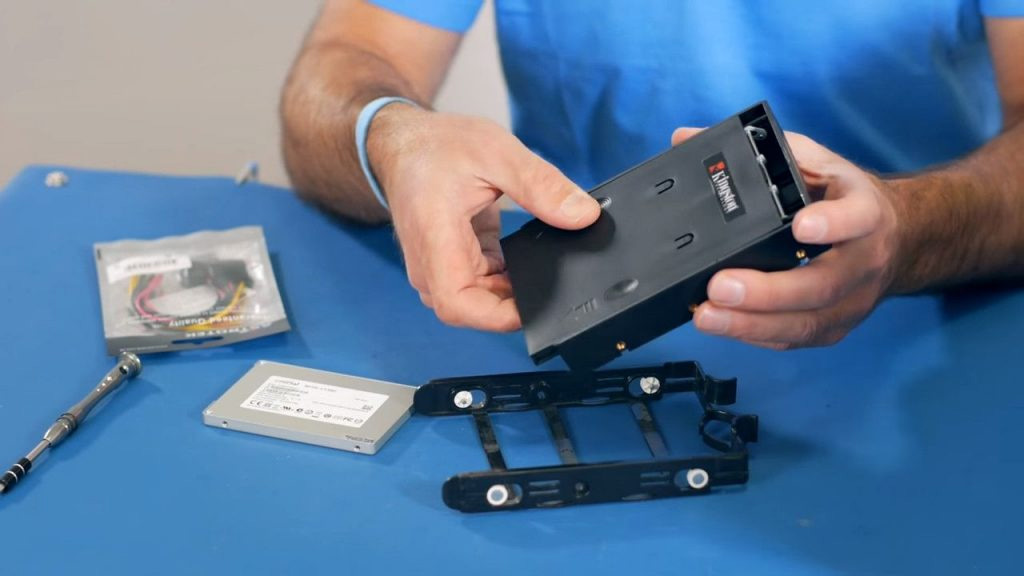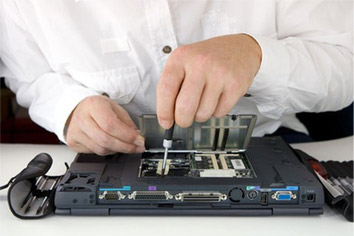 » Lake Sherwood Laptop and LCD Screen Repair
Mobile PC Medics' team of Lake Sherwood laptop repair technicians boasts a wealth of experience and knowledge to fulfill diverse computer repair needs, ranging from simple to complex. Whether it is an issue with the motherboard, LCD screen, connectors, cooling system, keyboard, or hard disk, rest assured that your device is in good hands.
We repair all laptop models virtually and make from most manufacturers, including HP, Dell, Asus, Sony, Lenovo, Acer, Samsung, Toshiba, Apple, and others. Still, you benefit with convenience at your fingertips from our mobile and remote laptop solutions. At Mobile PC Medics, we also understand how important your computer is to you. For this reason, we commit to offering quick laptop repair services that will get your system back in good shape as soon as possible.
Reach us via (818) 307-6868 for a free diagnosis and reliable solution to any problem with your laptop or desktop.
» Lake Sherwood Malware, Spyware, and Virus Removal
Viruses, malware, Trojan Horses, and Spyware are a critical security concern for computer users around Lake Sherwood. Years ago, viruses spread through floppy disks. Today, however, their primary origin is the web, where users open sites with malicious codes or download infected programs.
A virus, Trojan, or malware can cause your computer to slow down, produce unreasonable sound signals, or hang. Another indication of malware infestation in a computer is the sudden increase in files and instability in particular programs. Should you notice such signs, we recommend you check for viruses as quickly as possible.
However, dealing with malware/virus on your own can be laborious, time-consuming, and even less effective, especially if you are unfamiliar with the subject. So, it is best to leave virus removal to professionals to ensure efficiency and maximum security for your computer and personal data. At Mobile PC Medics, we leverage leading virus and malware removal technology coupled with our expertise to eliminate malware/viruses from your computer. Give us a call today at (818) 307-6868, so we can get your computer cleaned up and performing at an optimum level.
» Lake Sherwood IT Solutions and Network Installation
Do you want to install and configure a new network in your business or home? Or troubleshoot an existing network? Mobile PC Medics can help with the best IT solutions in Lake Sherwood.
Installing a home or business network allows you seamlessly access the internet from several devices, including smartphones, desktop, laptop, or computer. You no more struggle with dropped connections and messy cables. Furthermore, you can add peripheral devices, such as scanner, printers, and smart home devices, to the network for greater control and flawless usage and sharing.
But setting up a business or home network can be a complicated prospect. So, leave the headaches to us. We can help determine and install the most suitable network for your business or home, secure it, and add devices to the network.
If you are experiencing issues with your network, we can carry a comprehensive diagnosis to discover the root cause of the problem and devise the appropriate solution to restore everything in working order. Our Lake Sherwood IT solutions and network installation services including:
Wired + Wireless
Broadband + DSL
New + Existing Systems
Antivirus Installation
Troubleshooting
Virus, Spyware, + Malware Removal
Email Set-Up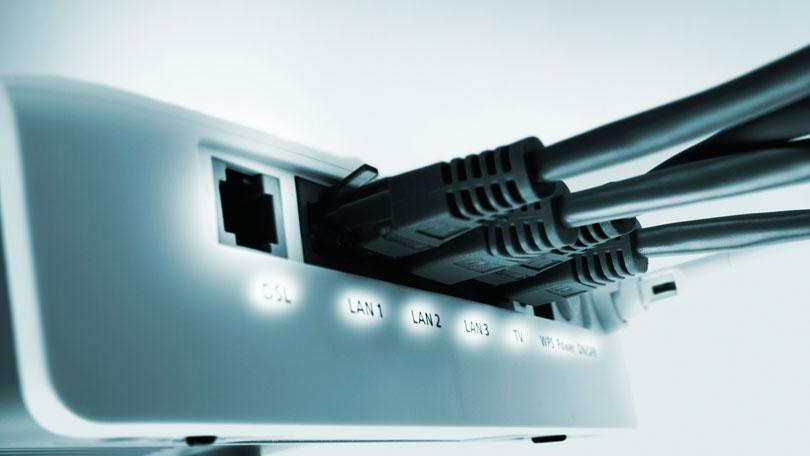 » Lake Sherwood Mobile Computer Repair
Our mobile computer repair services in Lake Sherwood are tailored to individuals in need of convenience and flexibility in repair services. Here, we understand that sometimes you are too busy to bring in your computer for repair. Still, some devices are not gifted with portability, and trying to take them to a technician would consume too much energy.
With our mobile computer repair services, you save time and fuel. We come to your home, workplace, or any convenient place you choose within Lake Sherwood, loaded with all equipment needed to get your device back to top performance. Give us a call at 818-307-6868 or contact us online for unmatched convenience. Still, our prices will not break your pockets.
» Lake Sherwood Software Installation
There is a ton of software in the marketplace geared to nourish computer users and businesses' diverse needs.
Software installation and configuration can be quite overwhelming for individuals not conversant with computer technology. Luckily for you, Mobile PC Medics' experts are available for all Lake Sherwood software services you need.
We also handle software for companies of all sizes, whether they need software installed in one or two devices or several applications installed and configured in several devices in multiple locations. We also check your computer's compatibility with the software you intend to install. And download and set up the newest software updates. Still, we do not leave until you know how to use the software program, so you retain full control over your computer and projects.
Reach us at 818-307-6868 for hassle-free, cost-effective, and competent software installation in Lake Sherwood, CA.
» Lake Sherwood Mac Repair Services
To someone, Mac is another computer. But to most people, Mac is a lifestyle statement. A statement that comes at a cost and recognized for its uniqueness. But an Apple a day may not always keep the doctor away. Mac computer screens break, water spill damages the motherboard, keyboards get damaged, and batteries and hard disks may need to be replaced.
For all your Mac repair needs, turn to Mobile PC Medics. With advanced technology augmented by our Apple-Certified Mac Technicians(ACMTs), we offer reliable repair and replacement services for a range of Mac models, including iMac, iMac Pro, MacBook Air, MacBook Pro, and more.
Contact us today to learn how we can help you with our Mac repair services in Lake Sherwood and neighboring communities.
Visit Our Official Mac Repair Website: https://805macrepair.com/
Lake Sherwood Business IT Services
Cognizant that technology is the foundation of Lake Sherwood businesses, we remain committed to offering a full suite of IT solutions geared to keep business technology effective, trusted, and secure.
Whether you are integrating a new system, setting up a network, or installing new software, IT specialists at Mobile PC Medics take over your IT strategy professionally and seamlessly, so you concentrate on what is most critical-your business. We help you acquire the technology you need to succeed and budget for your IT strategy appropriately and accordingly, regardless of your business size and industry.
Constituting our business IT services in Lake Sherwood are:
Business network and systems diagnosis and repair
Business tech security services
Cloud services, and
Remote support services
Call us at 818-307-6868 to initiate a conversation around your business IT needs and how we can help.
Why Mobile PC Medics?
Are you still wondering if Mobile PC Medics is the right computer repair company for you? Here are just a few reasons why our Lake Sherwood computer technicians are rated #1 throughout Ventura and Los Angeles County!
Fast Same-Day Service Guaranteed
Free Diagnostics
Flat Rates
CompTIA Certified
Apple Certified + Mac Repair
Microsoft Certified
CISCO Certified
Mobile + Remote Repair
24/7 Emergency Computer Repair
Ongoing Tech Support + Network Services
Lake Sherwood Computer Repair FAQs
Here are some of the initial questions we receive from customers and callers!
» How Much Do You Charge for Computer Diagnosis?
We offer free computer diagnostic. We set up your device in front of you, and our technicians will evaluate its issues on the spot. Sometimes clients drop off their computers, and we get back to them with a diagnosis.
» How Long Will It Take to Repair my Device?
It depends on the issue at hand and how fast we can get replacement parts, if necessary. Minor issues such as hard drive repair or replacement may take only two hours. But advanced repairs such as OS repair and malware removal require more time, ranging between 1-3 days.
» How Much Will It Cost to Repair my Computer?
There is no fixed answer to this question. Only when we fully evaluate the problem you are having with your device and determine what it takes to bring it back to working order can we issue you with a repair cost estimate. Rarely will the final invoice be higher than the estimate. But we make sure to contact you to authorize additional repairs not covered in the estimate. You can find more details on our Mobile PC Medics prices here.
» Will I Lose My Data When You Repair My Computer?
No. We start every computer repair with a complete backup of your data, including documents and pictures. Should we identify a problem with your data, we will be quick to notify you and discuss your options.
If you would like to learn more about our computer repair services in Lake Sherwood, CA, or discuss your repair or IT needs, do not hesitate to message us online here or give us a call at 818.307.6868.. We will get back to you as quickly as possible.