Quick and Convenient Computer Repair Services in Oxnard, CA
Our 14 years of computer repair services in Oxnard CA, allows us to take care of all your computer repair needs. At Mobile PC Medics, we provide premium-quality repair services for all types of laptops. We provide a wide range of PC and Laptop repair services to our customers, from virus removal to remote computer repair and technical support.
Suppose you are looking for excerpt and reliable computer repair services in Oxnard, CA. In that case, the Mobile PC Medics company is the only repair service that offers expert repair services at the best price.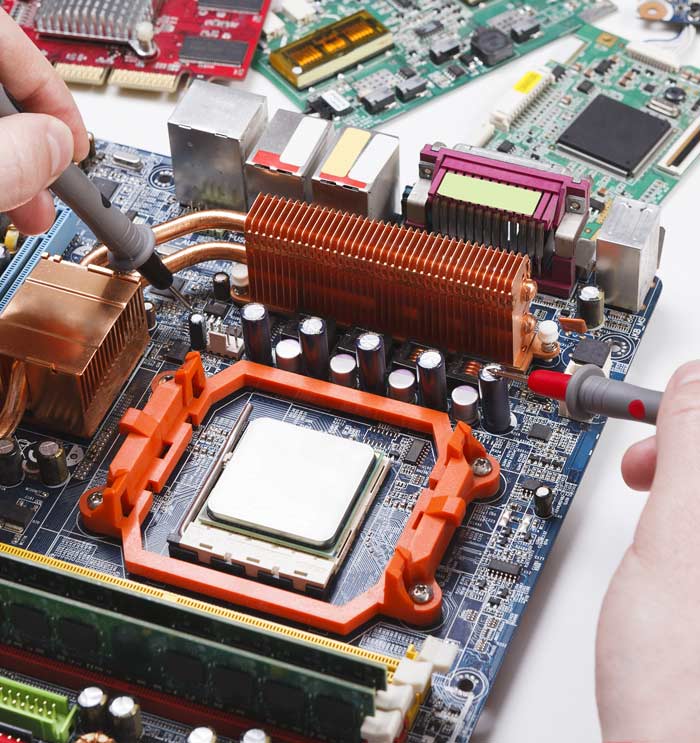 We help small businesses, individuals, and anyone who needs premium quality and affordable computer repair services. From fixing your computer battery to fixing your LCD screens, there is nothing that we can't do to prolong the life of your computer. We can also update or install software, set user configuration, or remove viruses from your computer devices.
Dial (818) 307 6868 to get in touch with us for all your computer repair needs.
Repair and Maintain Your Digital Devices | Top Computer Repair Services in Oxnard, CA
Mobile PC Medics boasts a qualified team of expert technicians who can repair any technical problem that you are experiencing with your device. Whether you have a Mac device, a laptop, or a desktop, we can fix your machine. There is no other IT company in Oxnard, CA, that can provide excellent computer repair services than Mobile PC Medics.
Whether you are experiencing network issues or other technical problems, we know how important it is for you to get back online. That's one reason why we are famous for returning your device the same day you hand it over to us for fixing all minor and major issues; Mobile PC Medics does it all for you in Oxnard and other parts of California.
» Guaranteed Results for all Brands and Models
Our expert and qualified computer repair specialists are certified to repair any issue affecting your computer's performance. We assist Windows 98, XP, Vista, 7, 8, 10. Here are some of the brand names that we can help you with:
Compaq
Asus
Toshiba
Lenovo
IBM
Gateway
Fujitsu
Windows 98, XP, Vista, 7, 8, 8.1
» Oxnard Computer Repair
With 14 years of experience, the Mobile PC Medics company is proud to serve its customers with the best and professional computer repair services. Not only do we repair and restore digital devices in Oxnard, CA, but we also provide repair services to various other parts of California. That's one reason we continue to be the top choice of customers looking for quick and hassle-free computer repair services.
We understand that your company or individual performance is getting affected by a slow or defected computer. Our expert technicians meticulously check your laptop, desktop, and other mobile devices to detect all problems.
If you are having any problem with your desktop or laptop computer, get in touch with us. We are proud to serve customers in Oxnard, CA, to enjoy working on a fast and glitch-free computer.
Here are some of the problems that we can troubleshoot and repair for your device so that you get an excellent performance.
Wi-Fi issues
Software and hardware issues
Screen repair
Printer support
Slow or malfunctioning computer
Don't hesitate to get in touch with us during any emergency. Contact us on (818) 307-6868 for any emergency or ongoing maintenance.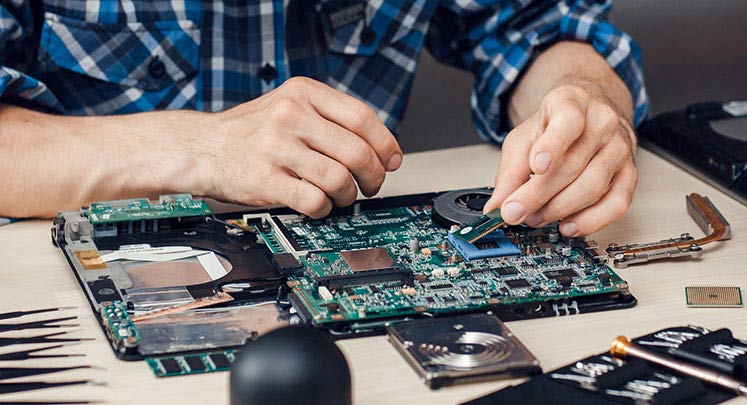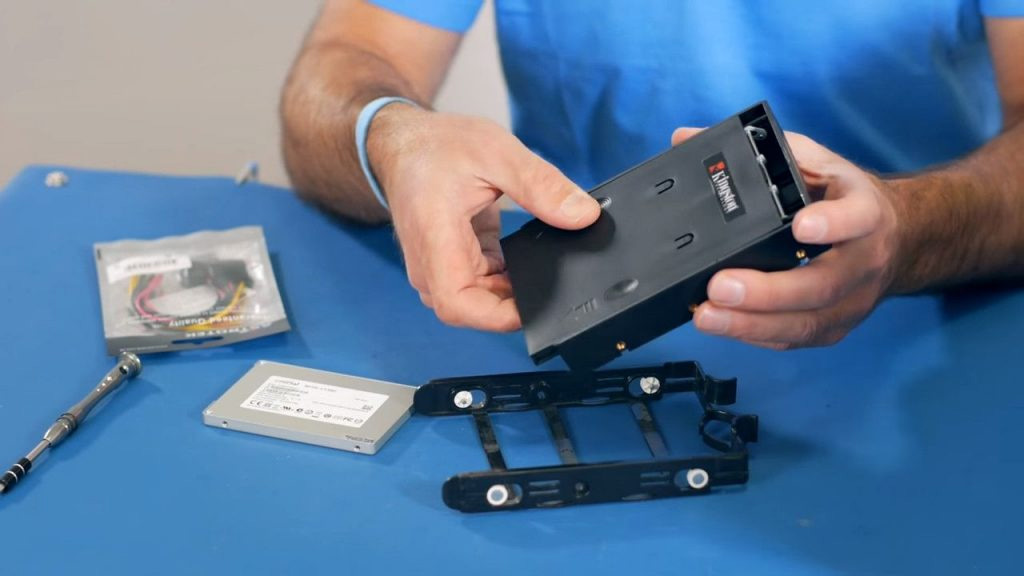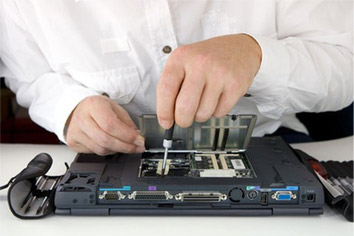 » Oxnard Laptop Repair and LCD Screen Repair
Mobile PC Medics boasts a staff that comprises the industry's best technicians and repair specialists. For that reason, we enjoy a solid reputation for being the most experienced computer repair expert.
We are family-owned and operated, staffed with the best Laptop Repair specialists and technicians in Southern California. We have earned a solid reputation for providing top customer service, experienced computer repairs, network services, and professional IT solutions in Oxnard, CA.
If you want to know more, get in touch with us today for scheduling a free diagnostic at (818) 307-6868.
» Oxnard Malware and Virus Removal Services
Many types of viruses can damage your computer, making you lose important data. If you want to remove malware and virus from your computer, contact expert virus removal specialists at Mobile PC Medics. Our years of experience allow us to fix and remove all types of new and old viruses.
If you are experiencing slow performance or experiencing any other issue, it could be due to a virus that can damage your data. Other warning signs include unfamiliar messages popping up and receiving updates that ask you for your personal or credit card information.
Mobile PC Medics offers the best virus and malware removal services in Oxnard, CA, to get the best performance out of your computer devices. Get in touch with us, and we will be happy to perform a quick clean-up to make sure your device is free of any virus.
» Oxnard Network Services and IT Solutions
Mobile PC Medics offer premium IT solutions and network services to businesses and small companies in Oxnard, CA. Our expert technicians can install a new network or help you find the best wireless system that works best for your home use and business. We are proud to be the leading IT solutions and laptop repair company serving Los Angeles and the surrounding areas.
If you are looking for laptop repair, IT services, and network solutions in Oxnard, CA, there is no other company like us to fix your computer at an affordable cost.
We enjoy a good reputation in the industry, thanks to our certified technicians who provide expert on-site and remote network services. Here are a few of the many services we provide to our customers in Oxnard, CA.
Broadband and DSL
Wireless + Wired
Existing + New customers
Troubleshooting
Email setup
Malware, spyware, and virus removal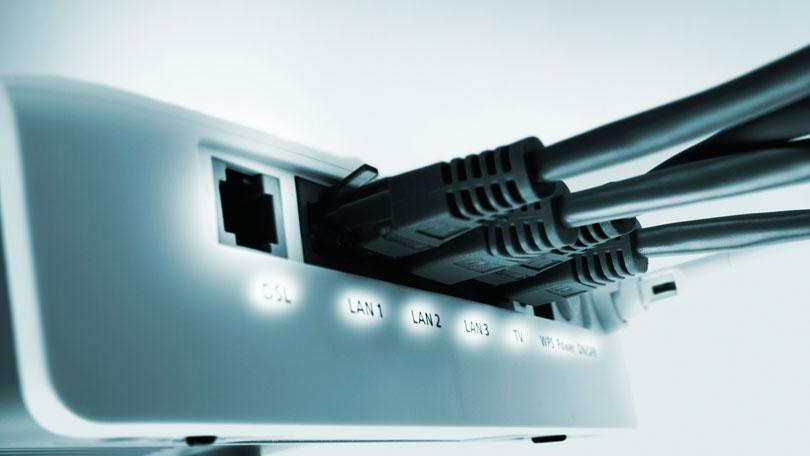 » Oxnard Software Installation Services
Most people don't know how to take care of typical software problems. You never have to worry about any small or big software problems when you have Mobile PC Medics. Our technical support team troubleshoot all basic and advanced software problems to make sure your computer delivers high-speed performance.
To make sure your software is free of viruses or any threats, contact us today, and we will scrutinize your computer for any potential problems.
» Oxnard Mac Repair Services
Are you worried about your Mac device? We offer expert and reliable repair solutions to fix your Mac computer. Whether you have a MacBook Pro or a MacBook Pro Retina, our expert staff repairs all Mac devices. We are proud to serve our customers in Oxnard, CA, for over 14 years and guarantee excellent repair performance. If you face any performance issues with your Mac devices, we can perform tests and fix your Mac device issue. We are just a phone call away. Call us at (818) 307-6868, and we will repair your device in no time.
Visit Our Official Mac Repair Website: https://805macrepair.com/
Oxnard Commercial IT Solutions
We offer ongoing digital support for entrepreneurs, small or big businesses. Mobile PC Medics offer expert and reliable IT solutions to make sure you run your business smoothly. Research findings reveal that more than 50% of all small businesses lose digital data within the initial six months of their operation. Things can get worse if you run a more significant business.
Our technical support guarantees that your system backup is sufficient and has a high protection level to prevent hackers and intruders. Contact us today to know more about our commercial IT solutions to scale your business in Oxnard, CA.
Benefits of Choosing PC Medics
Being industry leaders, we serve as a leading computer repair company in Oxnard, CA. Here are a few reasons you should choose Mobile PC Medics for your on-site or remote computer and laptop repair services.
Free diagnostics
Same-Day Service
Affordable service
CISCO Certified
CompTIA Certified
Apple Certified + Mac Repair
Microsoft Certified
Remote + mobile repair
24/7 emergency repair services
24/7 Emergency Computer Repair
Ongoing Tech Support + Network Services
Contact PC Mobile Medics
Repairing your desktop and laptop computer can be expensive. You can partner with Mobile PC Medics to maintain and fix your devices at an affordable rate. Don't hesitate to discuss your computer repair problems with us. We will walk you through the repair process and guarantee excellent results. Contact us today at 818.307.6868 to know more about our repair solutions in Oxnard, CA.
All Of Your Computer Repair Questions Answered (FAQ)
Here are some of the initial questions we receive from customers and callers!
» What Would Be the Cost For A Computer To Get Fixed?
We offer computer repair services for a flat rate of $90. The same rate applies to every computer. For more info click here to check our pricing.
» My computer is moving slow. Can you fix it?
The most common problem that causes computers to run slow are programs running that you may not see. Go to your Task Manager (Ctrl + Alt + Delete) and you'll see what programs are running in the background, how much CPU and memory they are using each time you boot up your computer. Mobile PC Medics technicians will do a tune-up on your computer that includes disabling and removing any startup programs and TSRs that are set for auto start.
» What Is The Cost of a Laptop Repair in Oxnard?
In Oxnard and surrounding areas, Mobile PC Medics provides a cost-effective solution all computer repair services starting with a free diagnosis and estimate with no hidden costs or fees. Repairs start at $45 and any new hardware, software, or replacement parts are at an additional cost. You can find more details on our Mobile PC Medics prices here.
» Will scanning and repairing my hard drive take long?
Depending on the errors that are in your computer system, scanning and repairing a hard drive takes approximately 2 hours, some computers take longer.
» Why Does My Laptop Keep Crashing?
Laptops have a common culprit that causes them to crash or freeze up, hindering their overall performance. Because a laptop is so compact, the heat they generate can cause them to crash or freeze up. Your laptop may need a new fan and Mobile PC Medics has the quickest time in the industry to fix that problem. If there is a data or other hardware issue causing it to overheat, we are known to be the quickest guys in town to get it fixed.
» What You Can Do When Your Laptop Keeps Freezing?
If you're using Windows OS, Mobile PC Medics technicians recommend closing the program you're working in using the Task Manager. If you aren't able to get the Task Manager open by pressing Ctrl + Alt + Delete, your laptop needs a hard reset.
If you didn't find your problem or question in our FAQs, or you want more information about our computer repair in Oxnard CA, message us here or give us a call at 818.307.6868.