Camarillo, CA Computer Repair That's Hassle-Free
Locals in Camarillo California trust Mobile PC Medics whenever something goes wrong with their computers and if their computer hardware needs to be replaced or repaired. Mobile PC Medics provides the highest level of services in the area of IT solutions, network repairs, latest computer software, computer repairs, and much more. Whether you are a business owner or everyday resident of Camarillo, you can rest assured knowing that Mobile PC Medics is here to help you when you require a computer, network, and IT services.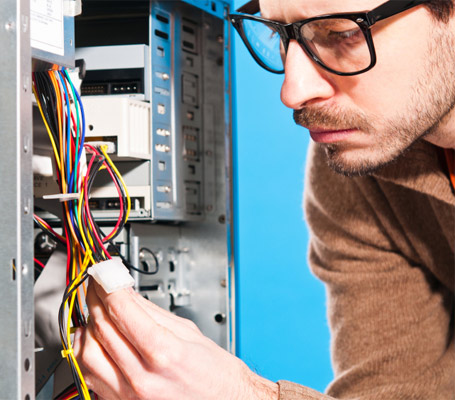 We offer affordable computer repair and replacement services for a wide range of computer hardware components. Repairing LCD screens, batteries, hard drives, and more is what they are known for. User configuration, updating and installation of software, and virus removal are just some of the services that the company offers. It does not matter what system you use.
Maintain Your Digital Devices As Good As New | Camarillo Computer Repair and More
By contacting Mobile PC Medics, you benefit from a team of highly experienced technicians who know just how much of an inconvenience a computer crash or hang up can be. Whether you have a Mac device, desktop, or laptop, it has to be quickly repaired and fixed whenever a crash occurs or when it just stops functioning out of the blue. Mobile PC Medics is your IT service provider in Camarillo, California.
Network issues cause disruption and downtime for your businesses. When you call Mobile PC Medics, you will get back online in record time as it is their number one priority. The company is known for its same-day policies. The network situation will be quickly resolved for both remote and mobile clients. When you require quick, correct, and professional computer repair services, Mobile PC Medics is here to help you out. They provide Camarillo computer repair services and also services in Ventura counties and Los Angeles.
» We Work With Any Brand Or Model Guaranteed!
Whether your digital set-up is older or brand new, our Camarillo computer technicians are experienced and certified to fix it. We work with the following brand names, including but not limited to:
Compaq
Asus
Toshiba
Lenovo
IBM
Gateway
Fujitsu
Windows 98, XP, Vista, 7, 8, 8.1
» Camarillo Computer Repair
The computer technicians at Mobile PC Medics are highly experienced and fully certified. They have significant experience repairing and restoring digital devices as well as computers in Camarillo and all of Southern California for about 15 years and counting. When an unexpected computer issue arises, we know that you want to have it resolved immediately.
Call us 24/7 for computer repair or ongoing maintenance at (818) 307-6868.
We will troubleshoot the problems to ensure you can start using your digital device like you used to. Our turnaround time is a lot faster, unlike more prominent outlets in respect of the following and more.
Inefficient and Computers
Software and Hardware Issues
Wifi issues
Printer Support
Screen Repair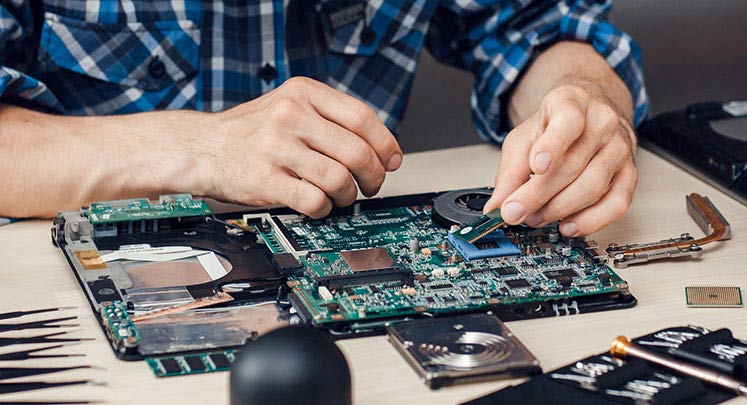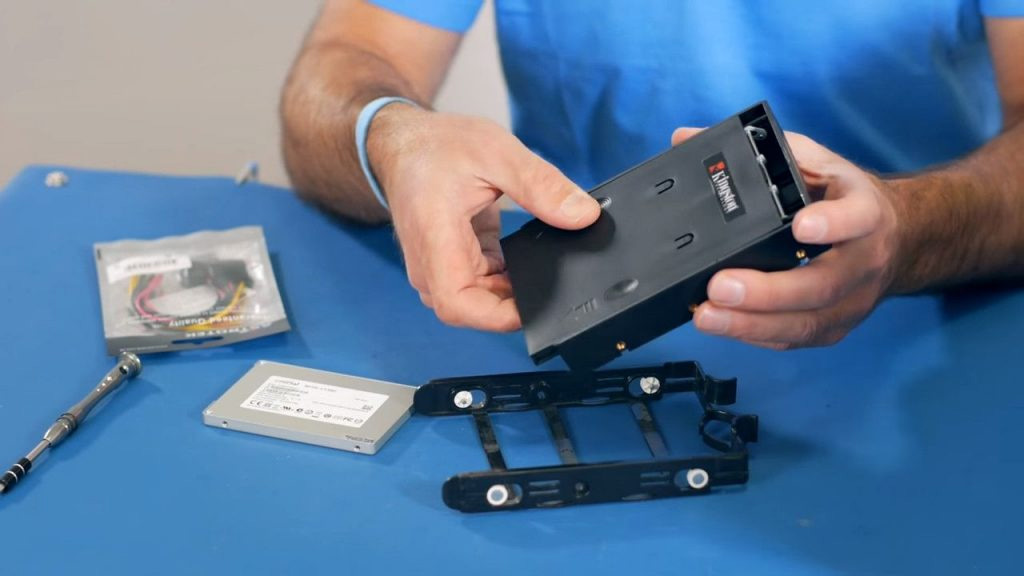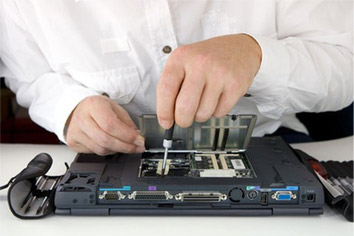 » Camarillo Laptop Repair and LCD Screen Repair
At Mobile PC Medics, we provide our customers with full-service and have done for more than 15 years. We are a family-owned business and are committed to providing exceptional Laptop repair and LCD repair services. We employ the best specialists and technicians to give you the best service in Southern California. If anyone needs computer repairs, IT services, and network repairs in and around the Los Angeles Area and Ventura County, including Camarillo, we are the company they contact.
Our high-level onsite and remote mobile computer repair services are just what every residence and business needs. We offer more than just full-service laptop repairs as we also provide premier support later onwards. Our technicians have no trouble handling all types of network issues.
Contact us for our free diagnostic services on (818) 307-6868.
» Camarillo Virus and Malware Removal
Viruses tend to appear as antivirus and take over your computer. But, there is nothing to worry about because our technicians know how to dealing with every kind of virus. If you face an unfamiliar antivirus message or find your computer to operate slowly, it is obvious that the computer or laptop already has a virus.
Mobile PC Medics offers Camarillo residents with cost-effective service. We make use of the latest virus removal technology to help remove all kinds of viruses or malwares and even rootkit viruses. To remove a virus from your system, call us on (818) 307-6868, and we will get your PC cleaned.
» Camarillo IT Solutions and Network Services
Having over 14 years of experience allows us to help every residence and business in Camarillo, California, with network set-up optimization services and more. Mobile PC Medics will install a network, wired system, and wireless system for your home or business use within record time. For those of you that are located in either Camarillo or its surrounding areas, we provide you with the ideal network solutions, laptop repair, IT services, and full-service computer service. Since we offer a flat-rate policy to our clients, there is no guesswork. Our reputation for mobile network services, onsite computer network services, and increasing bandwidth is unrivaled.
Wired + Wireless
Broadband + DSL
New + Existing Systems
Antivirus Installation
Troubleshooting
Virus, Spyware, + Malware Removal
Email Set-Up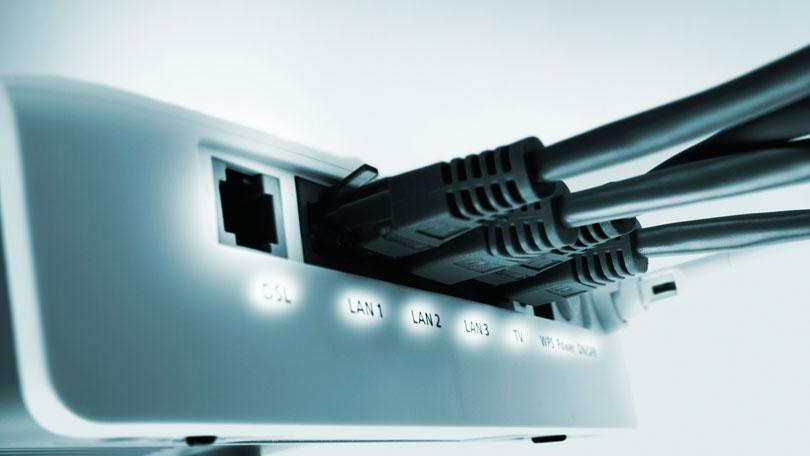 » Camarillo Mobile Computer Repair
If you have a business or are a business owner in and around the Los Angeles area or Ventura County, you know just how costly it can be to get reasonable service. With Mobile PC Medics by your side, you do not have to deal with hefty costs associated with tech services, as we will help you out if you live in and around Camarillo. We are experienced in ensuring routers, desktops, laptops, and other devices run at their highest performance for a low cost. Call us at (818) 307-6868 for Mobile Computer Repair professional services!
» Camarillo Software Installation
Software is something that most people find to be intimidating. However, our experts are not afraid of software and instead have away with it. Whether you require assistance with an advanced level or just a basic level software installation, we at Mobile PC Medics in Camarillo are here to be of help. Make sure to contact (818) 307-6868, and our technicians will download software in record time. Besides, we also make sure that the software downloaded is virus-free.
» Camarillo Mac Repair
Mac Book users can rejoice to know that Mobile PC Medics can help resolve just about every issue that their Mac Book might be facing. We provide the most cost-effective service for all types of Mac devices such as Mac Book Pro Retina, Mac Book Pro, and Mac Book Air. We are the Mac repair leaders in Camarillo. Give us a quick call on (818) 307-6868, and your problem will be resolved in no time.
Visit Our Official Mac Repair Website: https://805macrepair.com/
Camarillo Commercial IT Solutions
If your business requires ongoing digital support in the Los Angeles area and Ventura County as well as in Camarillo, Mobile PC Medics will help your business out. Most small businesses overlook the fact that they lose a ton of valuable data in just a period of six months, and bigger businesses suffer from a greater risk of losing valuable data. Our crew will make sure that they have sufficiently backed up your system and will protect it from hackers. Enjoy the best commercial IT solutions in Camarillo for just a fraction of the cost by contacting us on (818) 307-6868.
Why Mobile PC Medics?
Are you still wondering if Mobile PC Medics is the right computer repair company for you? Here are just a few reasons why our computer technicians are rated #1 throughout Ventura and Los Angeles County!
Fast Same-Day Service Guaranteed
Free Diagnostics
Flat Rates
CompTIA Certified
Apple Certified + Mac Repair
Microsoft Certified
CISCO Certified
Mobile + Remote Repair
24/7 Emergency Computer Repair
Ongoing Tech Support + Network Services
Still Have Questions Of Your Computer Repair? We Have Answers!
Here are some of the initial questions we receive from customers and callers!
» What Would Be the Cost For A Computer To Get Fixed?
We offer computer repair services for a flat rate of $90. The same rate applies to every computer. For more info click here to check our pricing.
» Do We Also Fix Slow Computers?
When programs continue to run, it slows down your computer without you even knowing. All you need to do is go to Task Manager by pressing the Ctrl, Alt, and Delete keys, and all programs that are running will appear as well as how much CPU is being used by the programs. We at Mobile PC Medics will help tune-up your computer.
» What Is The Cost of a Laptop Repair?
Mobile PC Medics provides cost-effective services in and around Camarillo. We provide our valued clients with a free diagnosis. It is included with our computer repair services. Generally, we charge $45 for initial repair. Then, you only have to pay the additional cost of any new replacement part, software, or hardware.
» Would It Take Time for the Scanning and Repairing of the Hard Drive?
Normally, it should take around 2 hours for our technicians to perform scanning and repairing. But, the amount of time it would take depends entirely on your computer.
» Why Does My Laptop Keep Crashing?
There is a common culprit that causes laptops to crash or freeze. Since they are compact, they tend to heat up which causes them to freeze or crash easily. The chances are that your laptop requires a new fan. Mobile PC Medics will fix the issue for you, and if there is any other issue, we all also help you with that.
» What You Can Do When Your Laptop Keeps Freezing?
All you need to do is close the program you are working on by heading to the Task Manager (Press on the Ctrl, Alt, and Delete Keys). It will help provide your laptop with a reset.
If there is any questions that you might have, you can contact us for more computer repair-related information in Camarillo by calling us at 818.307.6868.