Where Quality Meets Affordable | Westlake Village Computer Repair Services
Mobile PC Medics | Doctors For Your Computers, Laptops, + Devices
Since 2005, Mobile PC Medics has provided world-class computer repair services, network services, and IT solutions that are cost-effective for everyday users and businesses. If you need help repairing or replacing computer hardware (such as an LCD screen, battery, hard drive, etc.), installing or updating software, removing viruses, or setting user configurations for your system, Mobile PC Medics is your go-to source for restoring your devices to peak performance.
If you have any questions about your computer, laptop, or internet network, don't hesitate to call your local experts at Mobile PC Medics by dialing .
Schedule a mobile appointment and receive your FREE diagnosis today!
Westlake Village Premium Computer + Web Support
Having issues with your computer or laptop? Or perhaps you're in need of IT consultants or network services for your local Westlake Village business? We offer a bevy of cost-effective computer solutions, including but not limited to:
Computer Diagnosis
Computer Repair
Data Back-Up + Recovery
Virus, Spyware, + Malware Removal
Wired + Wireless Network Set-Up
Network Support
Firewall Administration
Email Hosting
Tablet POS Systems
Managed WiFi Networks
We Work With All Brands + Models
No matter what type of PC or Mac computer, laptop, or device you need help with to repair or service, our certified computer specialists are experienced and equipped to handle all brands, models, and makes. Here is a list of some of the common digital brands we know the ins and outs of:
Compaq
Asus
Toshiba
Lenovo
IBM
Gateway
Fujitsu
Windows 98, XP, Vista, 7, 8, 8.1
Our Computer Repair Services In Detail
At Mobile PC Medics, we guarantee same-day service for all of our remote and mobile customers. When you choose us for computer repair and network servicing, you're opting for the savviest solutions and fastest recovery in Westlake Village and all of Ventura County.
Continue reading to learn more about our full-service approach and specializations!
Computer Repair That Comes To You | Mobile Services
Over the course of 15 years, we've built our reputation as one of the best computer repair companies in Ventura and Los Angeles County for offering the best in services and resources for any computer problem and user–at the best price. On top of that, our computer specialists will show-up on site, whether it's your home or business, for same-day mobile service requests.
Starting with a free diagnostic and consultation, can help you and your system with the following–from set-up to troubleshooting and more!
Wireless Set-Up + Servicing
Hardware Installs + Repairs
System Tune-Ups
Software Installs + Repairs
Data Recovery
Printer Set-Up + Servicing
Windows Installs + Repairs
Virus + Spyware Removal
We're available 24/7 to answer questions, accept service requests, and schedule diagnostics. Just give us a call at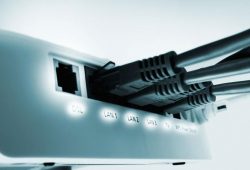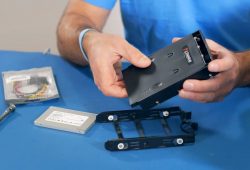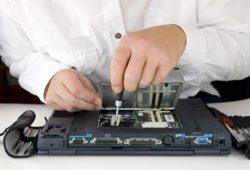 Laptop Repair
Having laptop troubles? No problem! Mobile PC Medics also services and repairs any and all brands of laptops or notebooks in the Westlake Village area. Because laptops are more compact than traditional computers, their systems and parts or more intricate when it comes to repairing or replacing them. However, there is no need to worry because our computer technicians have the experience, expertise, and know-how to fix your laptop and restore it to optimal health and operation. We specialize in the following laptop solutions:
LCD + Screen Replacement
Keyboard Replacement
Memory Upgrades
Hard Drive Replacement
DC Jack Repairs
At Mobile PC Medics, all of our laptop repairs and servicing start off with a complete system and hardware test. Then, we simply treat the diagnosis of your laptop's issue. While many laptop repairs can be completed same-day and onsite in your home or business, some may require the ordering of replacement parts. While many bigger chains and big box stores can take 2 to 3 weeks to order a replacement LCD screen or other laptop component, Mobile PC Medics can guarantee a faster recovery at just 2 to 3 days!
Network Services
Need help setting up your internet? Our computer nerds are here to help with any network headaches. When you entrust Mobile PC Medics with the task of installing your wired or wireless network, we make sure it's set-up right from the very start. With a quality network system, your home or business will be able to print from anywhere onsite, utilize a DSL or broadband connection, share personal and business files, and more with modern ease and convenience. Whether your new or existing internet connection is comprised of a cable system, DSL, or dial-up modem connection, our professionals will ensure that your network fits your needs and requirements while exceeding your expectations.
Wired + Wireless
Broadband + DSL
New + Existing Systems
Remote Computer Repair
Has your computer or laptop suddenly encountered a virus? Or have you met the black screen of PC death or the endlessly spinning Mac pinwheel cursor? In addition to answering mobile requests and offering onsite repairs, Mobile PC Medics is full equipped to connect remotely to your device and fix any software or virus issues you may be experiencing. Our remote services include but aren't limited to the following:
Virus removal software set-up
Troubleshooting really slow PCs, Macs, or laptops
Removing viruses, spyware, + malware
Email software set-up
Tech Savvy Support
Did you know we also specialize in computer backups, email support, and servicing small business networks? Our computer experts are savvy at setting up email accounts with applications such as Outlook, Thunderbird, and Windows Live Mail on various devices–including iPhones and iPads. We also specialize in providing (and installing) high-quality backup programs to secure your data, ensuring it's never gets lost or unencrypted.
Virus Removal + Protection
When your computer starts working more slowly or unfamiliar antivirus windows start popping up on your screen, the key culprit(s) can be a virus, rootkit virus, trojan horse virus, spyware, or malware. Viruses can keep you from opening certain programs or make it nearly impossible to perform any task on your computer or laptop. In some instances, they are even capable of hijacking your browser and disabling your internet access. To completely remove viruses, spyware, and malware, you will need to consult an experienced and certified computer technician. More often than not, multiple antivirus programs will need to be installed to completely eradicate the spyware or malware. At Mobile PC Medics, we offer additional resources in conjunction with virus removal–letting our customers know about all of the available free programs that will clean your computer laptop and consistently protect it from any future malicious activity.
Why Mobile PC Medics?
Why choose us? Here are just a few reasons why we're the top-notch computer repair service company in Westlake Village and throughout Ventura County:
We're Cisco Certified
We're Microsoft Certified
We're Apple Certified
We Have An Established 15-Year Reputation
We Promise Same-Day Service
We Offer Full-Service Computer Repair
We Also Serve As IT + Network Consultants
Our Computer Repair Prices Can't Be Beat!
At Mobile PC Medics, we pride ourselves in offering cost-effective computer repair services without sacrificing quality. After performing a diagnostic on your computer, laptop, or device, we provide a free written estimate that will breakdown the overall cost of a particular repair, replacement, or install. Here are some ideas of our starting prices!
| | Service | Price Starts At |
| --- | --- | --- |
| | Computer Repair | $90 |
| | Network and Wireless Setup | $90 |
| | Hardware Installation and Fixes | $90 |
| | System Tune-up | $90 |
| | Software Installation and Repair | $90 |
| | Data Recovery | $90 |
| | Printer Setup and Repair | $90 |
| | Windows Installation and Repair | $125 |
| | Virus and Spyware Removal | $90 |
| | | |
| | Written estimates can be provide in advance for each project. Estimates do not include expenses for hardware, software or replacement parts. | All fees subject to change. |
*We provide estimates in advance for every repair, replacement, and install project. Keep in mind that estimates don't include the cost of replacement parts, components, software, or hardware!
Peak Performance For PCs + More
Do you have any additional questions about our Westlake Village computer repair services and IT solutions? Feel free to contact our knowledgeable staff with any inquiries, or to schedule your free consultation today! Call us at 818.307.6868.
Our computer specialists serve the following Ventura County and Los Angeles County cities with on-site, remote, and mobile repair services and IT support:
Thousand Oaks
Simi Valley
Westlake Village
Woodland Hills
And surrounding areas!