Ongoing Digital Support For Your Business | Ventura & Los Angeles County
At Mobile PC Medics, we understand how stressful it can be when you encounter technical difficulties at your local business, office, or commercial property. That's why our savvy computer professionals offer cost-effective commercial IT solutions to enterprises throughout Westlake Village and surrounding areas in Ventura and Los Angeles County! For over 15 years, we've offered digital business solutions that not only optimize your system, but overall productivity.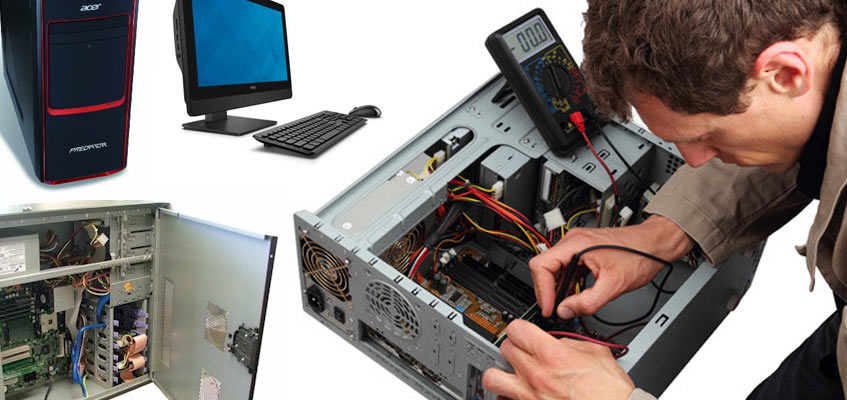 Say goodbye to unnecessary employee downtime, printer problems, network issues or any other technology headaches! Call Mobile PC Medics today for your free diagnostic and estimate by dialing 818.307.6868.
60% of small businesses that lose their data shut down within 6 months.
Is your most important business data secure?
Call NerdsToGo now.
More Digital Security Where It Matters The Most
Did you know that 60% of local small business lose their valuable digital data within just 6 months of use?
In the Digital Age, it's more important than ever to back-up and protect your system from hackers and other data breaches. When you don't have an in-house IT department, Mobile PC Medics is here to ensure your business receives all of the digital solutions and protection it needs to thrive successfully.
Does your business have the following?
» Firewall Protection
» Threat Detection
» Antivirus Protection
» Anti-Malware Protection
» Anti-Spam Service
» Anti-Ransomware
If your business is lacking any of the above in programs, software, maintenance, and/or computer tune-ups, it's time to call your local computer experts at Mobile PC Medics for the best in internet security.
Full-Service Small Business Computer Repair
No matter what type of computer repair or IT solution your business requires, Mobile PC Medics brings a full-service approach onsite at your place of business. Whether you need one-time, emergency assistance or ongoing maintenance to ensure peak performance for your digital system(s), our computer technicians can help with the following:
» IT Service Management
» Business Virus Removal + Prevention
» Microsoft Windows Management
» Mobile Solutions
» Data Back-Up + Recovery
» IT Staffing Services
» IT Consultations
» Apple Services
» Microsoft Windows Implementation
» IT Help Desk
» Unix Solutions
» Technology Procurement
» Email Communications
» Apple Productivity
» 24/7 Monitoring
» VOIP Solutions
Ongoing Business Service Plans
For consistent clean-ups and check-ups, Mobile PC Medics offers ongoing computer repair service and maintenance plans for businesses in Ventura and Los Angeles County. That's because we're committed to your system's overall security and efficiency. In fact, a business with a well-managed computer and system will save 37% in expenses compared to businesses without consistent IT solutions.
When your business partners up with Mobile PC Medics for an ongoing business service plan for your computers, laptops, and/or devices, you gain access to the following premier benefits:
» Onsite support and pre-scheduled appointments for proactive digital maintenance and security
» Local team of computer technicians that knows the ins and outs of your business
» 24/7 Back-up and internet security solutions
» Affordable prices for software and hardware
» All-encompassing onboarding service and digital assessment
According to recent research, every employee spends and average of 30 minutes per week trying to fix computer issues. However, Mobile PC Medics guarantees same-day service for businesses throughout Westlake Village and surrounding areas, and we provide a quicker turnaround then corporate and franchise competitors. Save your business precious time and money with our computer experts and IT consultants!
Your Go-To IT Support
In addition to offering our expertise in the form of efficient small business computer repair services, the Mobile PC Medics team also offers emergency and ongoing IT support, relieving your business of the need and expense for an in-house IT team. Gain access to the following by working with our IT consultants:
» Experienced and qualified computer technicians
» Same-day service and quick recovery rates
» Server installation and maintenance
» Wireless router and firewall configuration
» Reliable data back-up and storage solutions
» Network and router troubleshooting–remotely or onsite
» 24/7 technical support and monitoring
» Virus scans and malware removal
» Hard drive clean-up and defragmenting
» Upgrading operating systems
» Installing software on PCs, laptops, and Apple devices
» Printer and scanner solutions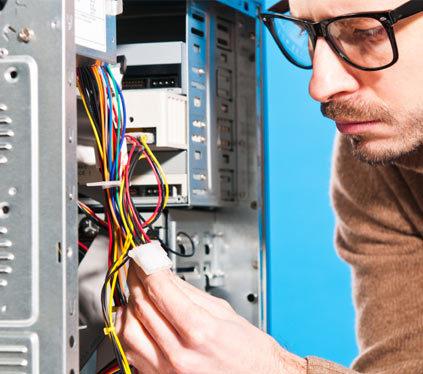 Small Business Server Installation
At Mobile PC Medics, we believe a healthy server leads to an even healthier business. Prevent any major business losses by taking a proactive approach to preventing crashing servers. In addition to offering server maintenance, we also set-up brand new servers that are up-to-date when it comes to the latest and greatest in technology. This especially useful for when your local business encounters a growth spurt and needs a new system set-up. Our technicians address the following when it comes to your business' digital servers:
» Security protection
» Computer optimization
» Operating system upgrades
» Software support
» Data backup
» And more!
When You Need Expert Data Back-Up + Recovery
Over half of U.S. small businesses lose all of their data every 6 months due to server neglect. With so much digital information at stake such as personal employee files, expense reports and invoices, as well as digital brand assets and company presentations, don't risk forgetting about data back-up. Keep in mind that your business can encounter system crashes at any moment due to the following:
» Human + Computer Error
» Rogue Links
» Hard Drive Crashes
» Drink Spills
Whether you're in need of emergency data recovery or need to outsource your business' IT solutions and data back-up services, Mobile PC Medics is here to help and protect your enterprise from major losses in information, time, and profits.
Do you have any additional questions about our small business computer repair services and commercial IT solutions? Feel free to contact our expert computer technicians with any inquiries or to schedule your free diagnostic today at 818.307.6868.