Happy + Healthy Computers
The last thing anyone wants to deal with is an unexpected computer issue. Who are you going to call when your laptop or desktop device bites the dust? At Mobile PC Medics, we've been repairing and restoring computers and digital devices back to optimal health and peak performance for nearly 15 years throughout Southern California. If you're experiencing computer problems, you can count on Mobile PC Medics to deliver solutions with remote or mobile repair (we come to you!) in the following areas:
Thousand Oaks
Newbury Park
Simi Valley
Oak Park
Hidden Hills
Camarillo
West Hills
Oxnard
Westlake Village
Moorpark
Agoura Hills
Calabasas
Lake Sherwood
Bell Canyon
Woodland Hills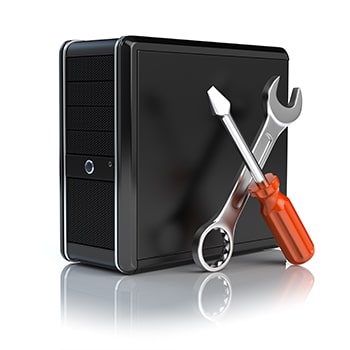 Keep your computer running quickly and efficiently with 24/7 emergency repair and ongoing maintenance. Click here or call us today for your free quote and diagnostic at 818.307.6868.
Trustworthy Computer Repair Near You
Because of our certified and experienced computer technicians, Mobile PC Medics is proud to operate as your local full-service computer repair company. No matter the problem, we can fix it and prevent future issues–with a quicker turnaround than Geek Squad or your average big box stores. We can help you with the following and more when it comes to your computer repair needs:
Slow Computers
Computer Parts Repair
WiFi Issues
Hard Drive Recovery
Hardware Issues
Software Issues
Printer Support
Troubleshooting
Screen Repair
Keep reading to learn more about the computer repair services we specialize in at Mobile PC Medics!
» Virus + Malware Removal
When your desktop or laptop computer gets infected, our computer technicians are here to help. In some cases, we'll need to reinstall your operating system (OS), or for really deep infections, our team will dig through your autostart entries and registry to locate and remove undetected malware manually. The good news is that Mobile PC Medics offers flat rates! This means you can experience a savvy solution at a fair price–no matter how long it takes to restore your computer back to a virus-free state. We also even help you choose the best antivirus tools at the best price to prevent future infections!
» Operating System Reinstallation
When your computer or laptop starts to operate more slowly than usual, this can be a sign that your operating system needs to be reinstalled. Even if your device isn't necessarily affected by a virus, spyware, or malware, your system can still get bogged down by start-up programs and toolbars, corrupted files, and strange errors. In the event that your computer or laptop requires an OS reinstallation, you will need to successfully back-up all of your important data beforehand, which one of our computer technicians can assist you with if needed!
» Bloatware Removal
Did you know that the vast majority of brand new computers and laptops include oodles of useless software that computer manufacturers are paid to install? Referred to as 'bloatware' by computer specialists, these unnecessary programs only impede your system with slow start-ups while cluttering up your hard drive. Ask our team of computer technicians about how you can optimize your desktop or laptop computer for maximum efficiency and storage by eliminating built-in software you don't need!
» RAM + Hard Drive Upgrades
To increase the speed and available storage on your computer or laptop, sometimes you just need to upgrade your RAM (for speed) and hard drive (for additional storage). At Mobile PC Medics, we charge a flat rate for all of the labor in addition to the new components you're installing for a cost-effective solution that's far cheaper than buying a brand new computer!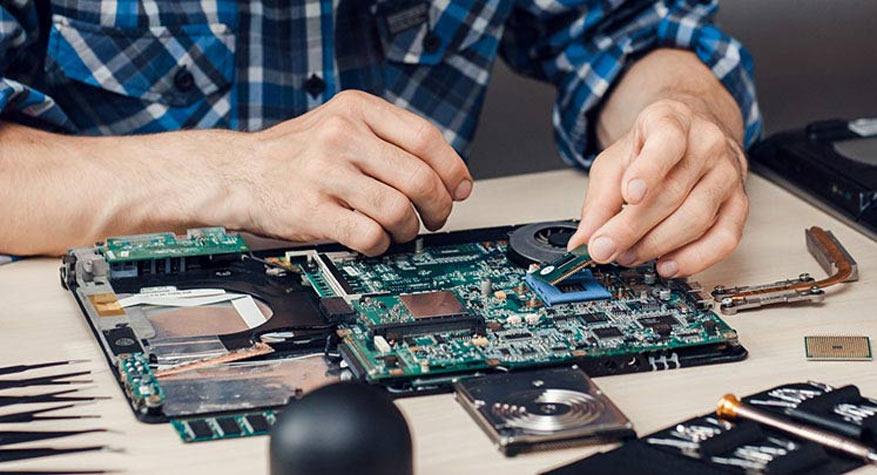 » File Recovery
We understand that most people don't have the time or know-how when it comes to backing up their data. However, when your digital devices go awry and you lose all of your precious files, you will need a certified and experienced computer specialist to help recover your important digital data. In most instances, our computer experts can restore your critical files and show you how to periodically back-up your hard drive to prevent future data loss.
Computer Repair FAQ
Before calling up a computer specialist for repair services, most people undoubtedly have some preliminary and initial questions. Here are some of the most common queries our team receives in regard to computer repair!
» Can computer monitors be repaired?
Yes, computer monitors can in fact be repaired. At Mobile PC Medics we specialize in LCD screen repair and can have your monitor back in working within 2 to 3 business days rather than 2 to 3 weeks at big box stores.
» How can I troubleshoot my computer from home?
If you're not fully sure whether or not you're experiencing an immediate computer issue, try the following to troubleshoot your desktop or laptop computer from home or work:
Give your computer a rest
Find out if your computer is overheating at all
Run a diagnostic check
Open the cabinet of your computer and check the temperature of the metal chassis
Inspect your device drivers
Try restoring or resetting your system
Take a look at your hard disk
If you need help with any of these troubleshooting steps, don't be afraid to contact one of our computer technicians to walk you through the process!
» Why is my monitor not connecting to my PC?
To check this issue, first try unplugging the cable that runs from your monitor to your PC and plug it back in, making sure the connection is firm. More often than not, this issue is caused by a loose cable. If the problem persists, you might need to replace your video card, which is responsible for displaying images on your monitor.
» How long should my computer monitor last?
On average, LCD monitors are typically tested for 30,000 to 60,000 hours of use, which translates to 10 – 20 years if you run the monitor eight hours a day.
» Can I use my old monitor with a new computer set-up?
In order to use the same monitor on a new set-up, you will need to verify that the connector type for the monitor matches the one on the back of the new computer. The most common types of monitor cables and connections are VGA, HDMI, and DVI. Most older computers will use a VGA style connector and most newer computers and video cards will use an HDMI cable. However, you can purchase low-cost adaptors if the connection doesn't match!
Why Mobile PC Medics?
Are you still wondering if Mobile PC Medics is the right computer repair company for you? Here are just a few reasons why our computer technicians are rated #1 throughout Ventura and Los Angeles County!
Fast Same-Day Service Guaranteed
Free Diagnostics
Flat Rates
CompTIA Certified
Apple Certified + Mac Repair
Microsoft Certified
CISCO Certified
Mobile + Remote Repair
24/7 Emergency Computer Repair
Tech Support + Network Services