Computer Problems Are No Problem For Mobile PC Medics
When you encounter any technical difficulties, you want to know you can put your computer into good hands. When you call Mobile PC Medics for any computer repair services or tech and IT support in Calabasas, you can expect expertise and quality solutions from our computer technicians at a fair price–not to mention a quicker turnaround than franchises and big box stores. When you need to get your computer, laptop, or other digital device back in working order quickly, Mobile PC Medics can come to your home or business in the following Ventura and Los Angeles County areas: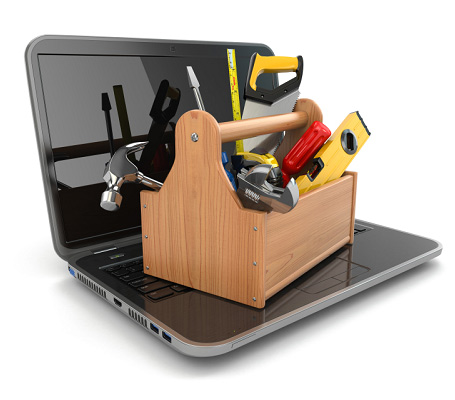 Thousand Oaks
Simi Valley
Westlake Village
Woodland Hills
Newbury Park
Agoura Hills
Calabasas
We also service any brand and model, accommodating any technical device in need of troubleshooting and/or repair:
Acer
AST
ASUS
Clones / Whitebox
Dell
Epson
Fujitsu
Gateway
Hewlett Packard
IBM
Lenovo
Apple
Sony
Toshiba
Winbook
And More!
Call us today for a free diagnostic and estimate today! Just dial 818.307.6868.
Calabasas Computer Tech Hardware + Services When You Need Them!
Think of Mobile PC Medics as a clinic that comes to you when it comes to your computer, laptop, network, and other digital devices. Along with same-day service, we also guarantee full-service solutions at affordable flat-rates. No matter the technical difficulty, our computer technicians are certified, experienced, and equipped to fix it onsite or remotely for you. Are you having issues with any of the following?
Wireless Set-Up + Servicing
Hardware Installs + Repairs
System Tune-Ups
Software Installs + Repairs
Data Recovery
Printer Set-Up + Servicing
Windows Installs + Repairs
Virus + Spyware Removal
Calabasas Full-Service Computer + Laptop Repair
Not only do we offer same-day service onsite or remote, we also provide flat rates that cover all of the repairs and replacements your device might require, including the following: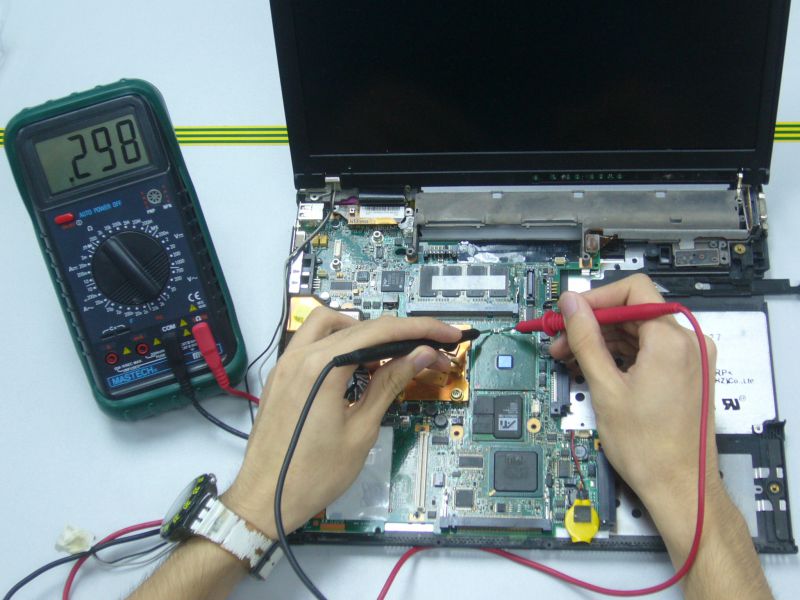 Installs + Replacements
Workspaces + Home Offices (Microsoft Windows PC, Mac, Linux, Etc.)
Home Servers (Microsoft Windows, Linux, UNIX, Novell, Etc.)
Software (Office, Business, + Media Applications)
Network Components (Cables, Switches, Routers, Firewalls, Home Server Racks, Etc.)
Troubleshooting + Repair
Viruses, Spyware, Malware, + More
Hard Drive Disk Failure
Internet + Network Connectivity
Email Support
Computer Slowdowns + Shutdowns
Blue Screens + App Crashes
Printing Issues
Maintenance + Upgrades
Security Installs + Updates
Antivirus Software
Hard Drive Disk Maintenance
Computer Dusting + Lubrication
Replacement Parts
System, Security, + App Review
Your One-Stop Shop For Apple Certified Repairs In Calabasas, CA
We provide Mac computer repair services at affordable, cost-effective rates throughout Calabasas and surrounding areas. In addition to operating as full-service computer experts, we also accommodate any Apple device, including the following models:
MacBook Air
MacBook Pro
Mac mini
iMac
Mac Pro
At Mobile PC Medics, our team of computer specialists are also well-versed in all Apple operating systems (OS), such as:
Mac OS X Cheetah
Mac OS X Puma
Mac OS X Jaguar
Mac OS X Panther
Mac OS X Tiger
Mac OS X Leopard
Mac OS X Snow Leopard
OS X Lion
OS X Mountain Lion
OS X Mavericks
OS X Yosemite
OS X El Capitan
macOS Sierra
macOS High Sierra
macOS Mojave
Are you not sure what macOS is running on your Apple computer or device? The computer specialists at Mobile PC Medics will help you identify it!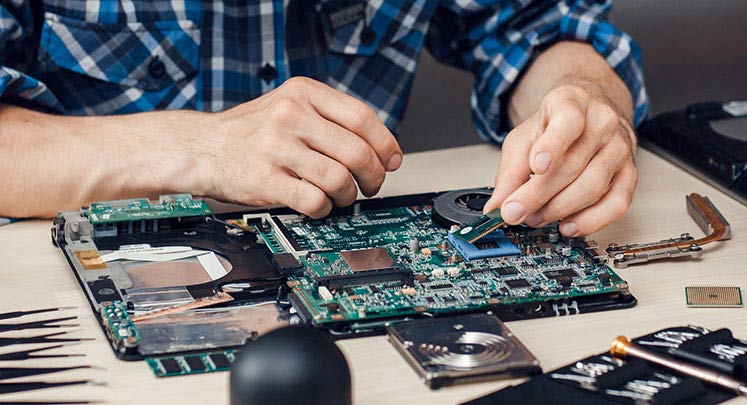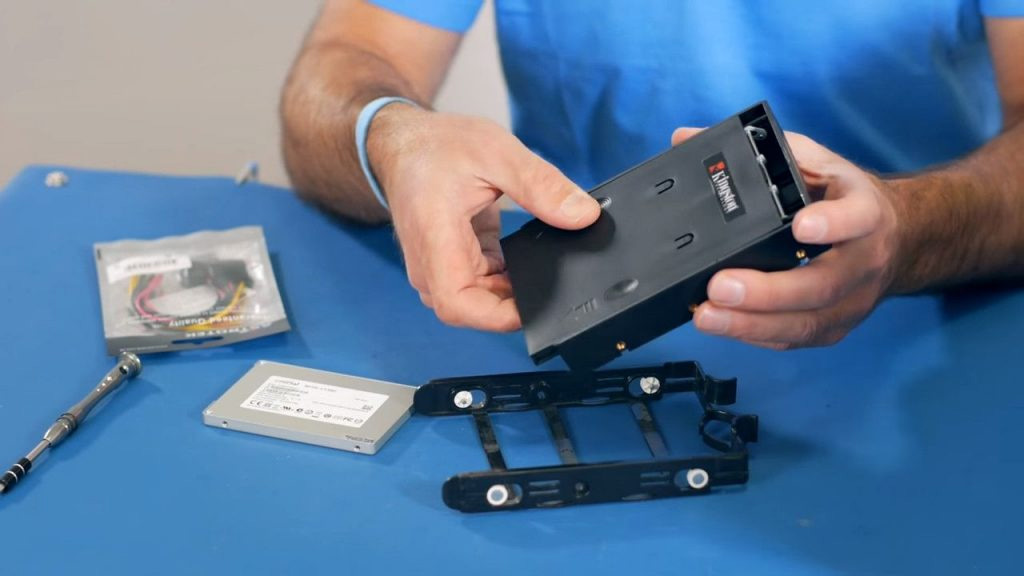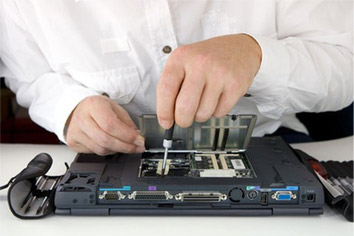 Network Services For Your Calabasas Home Or Business
Network Services
With so many options and products available on the market, it can be difficult to first decide and then set-up your internet. When you entrust Mobile PC Medics with the task of installing your wired or wireless network, we make sure it's set-up right from the very start. With a quality network system, your home or business will be able to print from anywhere onsite, utilize a DSL or broadband connection, share personal and business files, and more with modern ease and convenience. Whether your new or existing internet connection is comprised of a cable system, DSL, or dial-up modem connection, our professionals will ensure that your network fits your needs and requirements while exceeding your expectations.
Wired + Wireless
Broadband + DSL
New + Existing Systems
Calabasas Tech Savvy Support
Did you know we also specialize in computer backups, email support, and servicing small business networks? Our computer nerds and medics are savvy at setting up email accounts with applications such as Outlook, Thunderbird, and Windows Live Mail on various devices–including iPhones and iPads. We also specialize in providing high-quality backup programs to secure your data, ensuring it's never lost or unencrypted.
Why Choose Mobile PC Medics For Tech Emergencies?
At Mobile PC Medics, we take computer repair seriously. When you're looking for quick and high-quality computer services that are more affordable for your household or business, you can count on us for speedy recoveries that last!
Why choose us? Here are just a few reasons why we're one of the best computer repair service providers in Thousand Oaks and Ventura County:
Cisco Certified
Microsoft Certified
Apple Certified
Established 15-Year Reputation
Same-Day Service Guarantee
Full-Service Computer Repair
IT + Network Consultants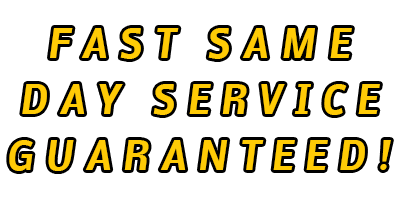 Computer + Laptop Repair FAQ
When issues arise with your digital devices, you're bound to have many questions. At Mobile PC Medics, we don't just have the answers–we have the solutions. Here are some of the most frequently asked questions (FAQ) we receive when it comes to computer repair.
» How long does a computer repair job usually take?
How long a computer repair job takes is dependent on the issue. Overall, Mobile PC Medics can promise same-day service that leads to a quicker turnaround–anywhere from 30 minutes to a week (for hardware issues that require replacement parts). We specialize in LCD screen repair, and can fix yours faster than a big box store near you!
» How long does it take for a start-up repair to be completed?
More often than not, start-up repairs are quick fixes that take less than an hour–anywhere from 15 to 45 minutes. We can also perform this repair service onsite or remotely via the phone.
» How long will it take to scan and repair my hard drive?
Hard drive repairs and replacements can be taken care of within the same day. In particular, scanning and repairing your hard drive can take at least 2 hours, but this highly depends on the errors found during the scan.
» How much will it cost to fix my computer?
All of our computer repair services start at a flat rate of $90. To learn more about our pricing at Mobile PC Medics, click here.
» Why is my computer moving so slow?
Most commonly, your computer will run slower when there are programs running in the background. When our computer technicians service a slow computer with a tune-up, we'll remove or disable any TSRs and startup programs that automatically start each time the computer boots. On your own, you can see what programs are running in the background and how much memory and CPU they are using by opening your Task Manager (Ctrl + Alt + Delete).
» How much will it cost to fix my laptop?
Providing the most cost-effective solutions throughout the Conejo Valley, all of our computer repair services start at just $45. However, this does not include the price of any new hardware, software, or replacement parts. When our technicians diagnose your laptop, they provide a free estimate with no hidden costs or fees. To learn more about our pricing at Mobile PC Medics, click here.
» Why does my laptop keep on crashing?
One of the main culprits for causing system crashes and/or freezing that inhibit your laptop's overall performance is overheating. Because they are so compact, laptops are prone to generate more heat than their desktop counterparts. Whether you need a new laptop fan or to fix a hardware or data issue that is causing your system to overheat, Mobile PC Medics will provide the quickest turnaround on the block.
» What can I do if my laptop keeps freezing?
We always recommend to first try closing a program via your laptop's Task Manager if a program is unresponsive (applicable to Windows operating systems only). If pressing Ctrl + Alt + Delete does not open the Task Manager and your laptop remains frozen, your device will need a hard reset.
» What is a 'Hard Reset'?
A hard reset just means manually turning off your computer or laptop device by holding down the power button. Although this is not recommended, this method can be a last resort when your computer does not respond to Ctrl + Alt + Delete. If your laptop requires a hard reset to function, then you will need to contact a local computer technician to find the source of your problem.
» Will resetting my laptop make it run faster?
Performing a reset on your laptop will restore it to factory settings. In most cases, a complete system reset will remove any and all viruses, spyware, and malware, but it will also wipe out any data saved on your hard drive. This is why we always recommend backing up your data in the event your device will require a total reset.