Computer Repair + Digital Support Anytime, Anywhere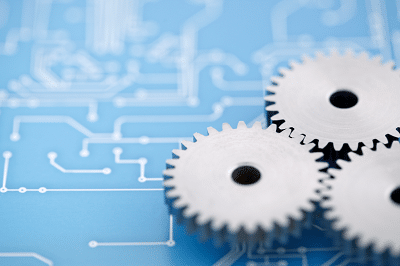 Are you having a computer or laptop issue that requires immediate attention? Not only does Mobile PC Medics come to you, we also offer remote computer repair services for added convenience and quicker turnaround for select digital problems. Obviously, our computer technicians cannot address hardware issues remotely, but we can connect to your device and solve any digital malfunction, including but not limited to:
» Email Issues
» Password Recovery
» Slow Operation + Start-Up
» Virus, Spyware, + Malware
» Data Back-Up + Recovery
» Printer Problems
For households and businesses in Westlake Village and surrounding areas throughout Ventura and Los Angeles County, our certified and experienced computer technicians remain available around the clock 24/7 to service your digital devices via remote computer repair. Is your computer or laptop struggling with performance or operation?
Call Mobile PC Medics today for your same-day diagnostic and free estimate by dialing 818.307.6868. Your solution awaits!
Full-Service Repair For Your Desktop Or Laptop
At Mobile PC Medics, we offer affordable flat rates for our remote computer repair services–with no hidden costs or fees! We are committed to offering the best in digital solutions at the best price, and we take pride in offering services that run the full gamut. Whether you require a computer technician onsite or need immediate remote assistance, Mobile PC Medics is here to help you with any computer issue under the sun. Our computer technicians can complete the following solutions with our remote computer repair services:
» Windows Errors
» DLL Solutions
» Temporary File Removal
» Cache Removal
» Virus + Spyware Prevention
» Antivirus Program Installation
» Malware Removal
» Registry Clean-Up
» Browser Maintenance
» Ad-Blocker + Pop-Up Removal
» Crashes + Freezes
» Mobile Device Optimization
» Application Installation + Removal
» Operating System Issues + Updates
» Modem + Router Solutions
» And More!
How It Works
Perhaps you're wondering how our savvy computer professionals can fix your computer or laptop from afar. In fact, the process is quite simple! Our remote computer repair services follow the following 3 steps:
Call Mobile PC Medics: Give us a call at 818.307.6868 and tell us about your computer or laptop issue. Whether you require mobile, onsite attention or remote repair, we guarantee same-day appointments for your convenience!
Connect Your Device: If your computer or laptop issue can be fixed remotely, we will start a LIVE repair session that connects your device to one of ours. If you have issues connecting due to a virus, spyware, or malware, one of our expert technicians will walk you through how to bypass this obstacle.
Remote Repair: Sit back and relax while one of our computer professionals addresses your issues and runs or installs the necessary programs that will restore your computer or laptop to optimal health or peak performance!
How To Know If You Need A Computer Tune-Up
Our computer experts can even perform a tune-up for your device remotely. If you're unsure if your computer or laptop requires service or maintenance, here are some of the most common warning signs that your digital device needs a tune-up to perform at its best.
» Slow Start-Up + Reboot
» Hangs or Freezes
» Programs Crashing
» Hard Drive Working Overtime
» Error Messages
» Strange Browser Errors and Freezing
Your One-Stop For Remote Computer Repair
At Mobile PC Medics, our remote computer repair services offer immediate, one-time digital solutions that you can count on–just a phone call away. Still wondering if you can trust our computer professionals to deliver the expertise you need to restore your devices to digital health? Here are some of the key reasons why Mobile PC Medics is the best remote computer service company throughout Ventura and Los Angeles County:
» 15 years of experience in a growing market and industry
» CompTIA, Microsoft, Cisco, + Apple certified technicians
» Same-day service guaranteed
» 24/7 support
» Free diagnostic + consultation
» Affordable flat-rates
» Small business servicing
» Remote virus removal
» Full-service digital solutions
Why wait? Get your free quote and estimate today for digital devices and internet that run smoothly and seamlessly!
Just call us to schedule an appointment. We offer Remote Computer repair services in Thousand Oaks, Westlake Village, Newbury Park, Moorpark, Simi Valley, Agoura Hills, Oak Park, Calabasas, Hidden Hills, Lake Sherwood, Camarillo, Bell Canyon, West Hills, Woodland Hills, Oxnard and the surrounding areas.
We use team viewer to connect remotely download the software by CLICKING HERE or on the logo below