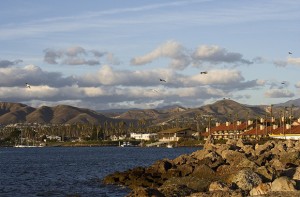 Ventura County is a region widely appreciated for its agricultural environment and country feel, but it is still an undeniable part of the modern era, with technology functioning as an integral part to everyday life. Therefore, when a resident's computer malfunctions or fails to operate, it is highly important for that person to have the problem immediately addressed. Computer repair in Ventura County can be obtained from a wide variety of sources, and there are numerous services that these companies are adept at providing.
Increasingly, many repair services have become mobile, able to travel to people's homes or businesses in order to handle the problem. Whether it is failing hardware or basic installation, companies are willing to send out employees in order to deliver a solution.
Beyond a willingness to travel to their location, most repair services offer network assistance to their customers as well. This may be a simple issue, such as connecting a printer in one's home, or it can be more complicated, such as setting up a complex network connection for a person's business.
Finally, the services for computer repair in Ventura County extend to a company remotely connecting to a customer's computer or laptop. There are times when an issue needs to be handled straightaway, and remote access becomes the appropriate solution. Naturally, not every problem can be addressed in this manner, but if suitable, this service eliminates the time needed to travel to a particular location. The most common uses for this particular assistance include the installation of virus removal software, troubleshooting, and email setup.
In reality, computer repair in Ventura County can be made relatively easy due to the mobile and remote services available to residents. There are a large number of repairs that can be made, and one should never feel reluctant to call a company, as it will most likely handle any issue regardless of severity. As society continues to embrace technology, people cannot afford to become displaced from the world due to an unexpected malfunction or breakdown.
If you are reading this on any other blog than Mobile PC Medics or via my RSS Feed, it is stolen content without credit.
You can find me on Twitter via @NerdHerderr
Come and visit our blog at https://mobile-pc-medics.com/computer-blog