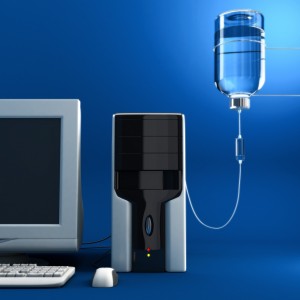 Computer problems happen to everyone! When an emergency strikes, people want it resolved quickly and with as little hassle as possible. Fortunately, quality computer repair in Woodland Hills is not hard to find. There are a range of unexpected computer problems out there. From time to time a screen gets cracked and needs replacing. Sometimes people need a home network set up. Other times a customer gets a virus or spyware on their device that must be professionally removed. Then there are the frequent software upgrades necessary to stay technologically current.
Whatever the nature of the need, there are a few steps a consumer can take to ensure they receive quality service. A little research and planning can go a long way towards making that happen. In some cases it would make sense to select a repair person even before help is needed. For example, most small businesses will need computer help at one time or another. They may need help setting up machines for new employees or installing new software. Or they may need to be rescued when a computer crashes just before a big deadline. Either way, savvy consumer will already have a repair person selected so that they can get the problem resolved as quickly as possible.
Like with most trades, the Internet offers one of the easiest ways to locate a company offering computer repair in Woodland Hills. Websites like YellowPages.com and most search engines will quickly locate nearby businesses that fit certain criteria. Then a quick look at some review sites should help weed out those companies that do shoddy work or have poor customer service.
Next, consumers should have a look at company websites. Hopefully, they will quickly be able to learn which businesses offer the types of services needed. For example, some groups only service PCs and laptops, but offer no help with iPads and tablets. Other businesses can only help with residential problems. Still, other companies specialize in small business needs. By researching and selecting a company to perform computer repair in Woodland Hills, a customer will be that much closer to having their issues resolved skillfully and efficiently.
If you are reading this on any blog other than Mobile PC Medics or via my RSS Feed,
it is stolen content without credit.
You can find me on Twitter via @NerdHerderr
Come and visit our blog at http://Mobile-PC-Medics.com/category/computer-blog