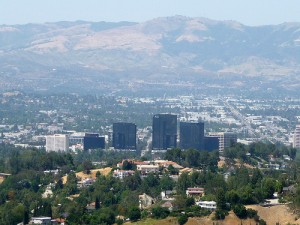 The last time you had to take your computer in for repair probably was not a very good experience. You first had to unplug all the wires, drive in to the computer repair store, wait for it to be repaired, pick it back up and try to get all the wires hooked back in to the right places when you got home. If you had a laptop computer, you still had to drive it in to the repair shop and leave it. This does not always work out well when you need your laptop or computer for your everyday work and projects.
Now, computer repair in Woodland Hills is a much more pleasant experience. On-site service can offer you fast and reliable work on your computer that is not expensive and time-consuming.
The goal is to get you back to work on your computer as quickly as possible. Whether it is repair or software troubleshooting, spyware and virus removal or setups, an experienced mobile PC medic will come to your home or place of business quickly and provide fast computer repair service. They pride themselves on arriving faster than other companies and providing specialized services and equipment at reasonable prices. Some problems may even be able to be fixed remotely, saving you additional travel expenses.
Setting up a network system or doing computer repair in Woodland Hills can be a daunting and confusing task. Let the computer experts help you get set up and running in a minimal amount of time. Their work is guaranteed, and they know how important your computer is to your productivity. Time is money, and their professionals want to help you and your professionals improve your bottom line.
It is hard to beat their service. As soon as you encounter computer or network problems, you will appreciate their solutions. Whether you are working with broadband for DSL, wired or wireless, they will be happy to help you fix or improve your system while saving you a lot of running around and unnecessary time spent out on the road. Computer repair in Woodland Hills can be a positive experience.
If you are reading this on any other blog than Mobile PC Medics or via my RSS Feed, it is stolen content without credit.
You can find me on Twitter via @NerdHerderr
Come and visit our blog at https://mobile-pc-medics.com/computer-blog