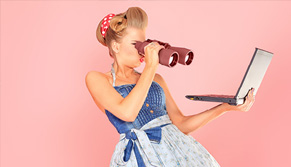 If you are stuck sitting at home in Los Angeles with a broken laptop or computer, there is no need to panic. Crisis can easily be avoided with the help of mobile computer repair services. Just call the company and relate your computer problems to a professional over the phone. Some concerns do not require the actual presence of an expert. If this is the case, then everything can be quickly resolved by receiving guided assistance over the phone. However, if your problem necessitates a professional to handle your computer, then having one come right to your door is a lot more convenient than having to drive somewhere. Not all companies for computer repair in Los Angeles are created equal, so here are some tips to deciding which company is right for you.
Experience is key when it comes to computer service. The more problems a company has dealt with over the years, the more likely the employees will know how to handle your specific issue. You also want to make sure the company can fix problems on your type of computer. This is easiest to ensure if the company repairs all brands.  In the event you need immediate help, you want fast and reliable onsite service. Companies with employees on call specifically for emergency mobile computer repair in Los Angeles can get the job done in a timely manner so you can get right back to work.
Trained professionals that can perform services such as virus and spyware removal, networking setup, troubleshooting, installations, and more can help you with standard problems as well as fix more complicated issues. One major aspect of computer repair is affordability. No need to dish out a bunch of cash to add to your frustration. Look for a company that offers good prices. If this is your first experience having to call upon computer experts for help, then you should also look for a company that gives deals for first time customers.
Mobile computer repair in Los Angeles can have your computer up and running in no time. With experience, expertise, and affordability, your crisis will turn into an easy problem solved.
If you are reading this on any blog other than Mobile PC Medics or via my RSS Feed,
it is stolen content without credit.
You can find me on Twitter via @NerdHerderr
Come and visit our blog at http://Mobile-PC-Medics.com/category/computer-blog