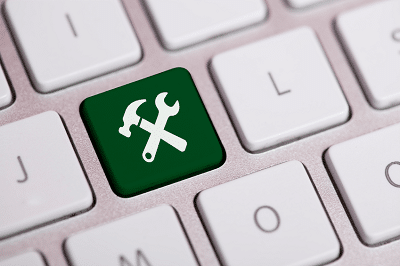 When your computer crashes, it can easily become a crisis. However, professional computer repair technicians can help get your computer back on track. Choosing the best computer repair in Thousand Oaks, CA to get the job done right is not always an easy task. Here are some things to look for when picking a computer repair service.
One of the most common questions you should ask is the cost of repair. Many repair shops charge per hour. No repair shop will be able to give you an exact price, as the time it takes to fix each unique computer and problem differ greatly. However, many places may be able to give you a rough estimate based on similar problems they have encountered in the past.
Although you will want to find a repair shop that fits your budget, beware that incredibly low prices may mean subpar service. Make sure your chosen repair shop has the history and experience needed to get the job done correctly. With the proper research, experts of computer repair in Thousand Oaks are not too difficult to find. An experienced repair technician can fix your computer quickly and efficiently.
If your computer is an essential part of your business, it is also important to ensure that the repair shop you choose is professional and understands your business needs. It is important that your computer systems and network can run smoothly, and when your business computer is down, that means your revenue is also down. A good repair service will take this to heart and get your business computer up and running as soon as possible.
The best repair shops will not only be experts in fixing your computer, but will also specialize in optimizing your computer's performance. This includes expertise in hardware and software installation, overhauls, user settings, PC tune-ups, and virus removal techniques. A well-rounded repair shop will ensure you get the most out of your computer.
Finding the best computer repair in Thousand Oaks for your personal needs only requires a bit of research. The experts in this city can help you with any computer crisis.
If you are reading this on any blog other than Mobile PC Medics
or via my RSS Feed, it is stolen content without credit.
You can find me on Twitter via @NerdHerderr
Come and visit our blog at http://Mobile-PC-Medics.com/category/computer-blog