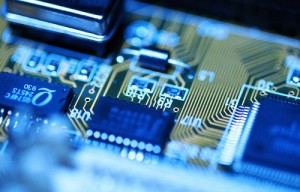 Everybody needs computer help at one time or another. Whether a laptop, tablet, or smartphone needs fixing, customers typically want their device working again as quickly as possible. For computer repair in Los Angeles, the best way to get the process started is with some basic research. The Internet is a great starting place. Most search engines and websites will turn up several area providers.
By reading through reviews for businesses that offer computer repair in Los Angeles, it is possible to eliminate those that do shoddy work and have a poor track record for customer service.
Repair groups offer a range of services. For example, a particular company may specialize in work on certain types of devices or with certain types of software. Some technicians are mobile, and they will travel to a home or office to work onsite. At times a computer specialist can access a machine remotely and complete repairs without any travel time at all.
For the names that remain on the search list, it is a good idea to see whether they offer the particular services needed. A great way to do this would be to visit their websites to see if they are a good match. Typically, there will be a list of available services on a company's website. If not, then asking them directly is best.
The last step in the search process is to contact companies by phone or email. It is always a good idea ask questions and confirm any important information from the website before hiring a particular technician. It would also be helpful to know the estimated response time. Larger groups can often complete repairs within a day. Smaller operations may have a slower turnaround time, especially when things are busy.
Many people may have never even considered hiring somebody for computer help. Still, when a computer emergency strikes it is reassuring to know that quality help can be easy to find. With these tips, any search for computer repair in Los Angeles should lead to top-notch service in no time.
If you are reading this on any blog other than Mobile PC Medics or via my RSS Feed,
it is stolen content without credit.
You can find me on Twitter via @NerdHerderr
Come and visit our blog at http://Mobile-PC-Medics.com/category/computer-blog