Protect Your Computer This Holiday Season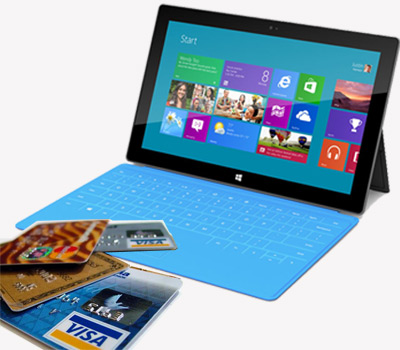 Although Cyber Monday has officially passed, there are still many a deal to find online for your holiday shopping this year. In fact, more and more consumers are turning to e-commerce due to its convenience, potential free shipping, and easy returns and refunds (depending on the retailer).
The major trade-off for the modern convenience of the digital marketplace is cyber safety and security. Sharing personal information and conducting payments online poses many risks to consumers as well as their computers and devices. With bigger brands and retailers susceptible to data breaches, it's important to shop smart online this holiday season
Key Statistics
In 2018, 8% of surveyed consumers reported that they were a victim of identity theft during the holiday season.
43% of online shoppers have reported that their identity theft occurred while holiday shopping online.
This year, 56% of holiday shoppers plan to make purchases online.
The average amount that American consumers plan to spend on holiday shopping in 2019 is $1007.
The projected holiday shopping sales in 2019 from November to January is expected to reach over $140 billion.
84% of holiday shoppers plan on using their smartphones to research products and coupons before making in-store purchases.
From 2018 to 2019, online sales for holiday shopping are expected to grow by 18%.
Hacks For Shopping Online Safely
At Mobile PC Medics, we offer full-service computer repair that encompasses your device's hardware and operating system as well as virus removal and cyber security. We've served online shoppers just like you for the last 15 years throughout Ventura and Los Angeles County. In order to ensure that your computers and laptops aren't compromised by online shopping this holiday season, our technicians have compiled a list of pointers to help you navigate the web safely and securely!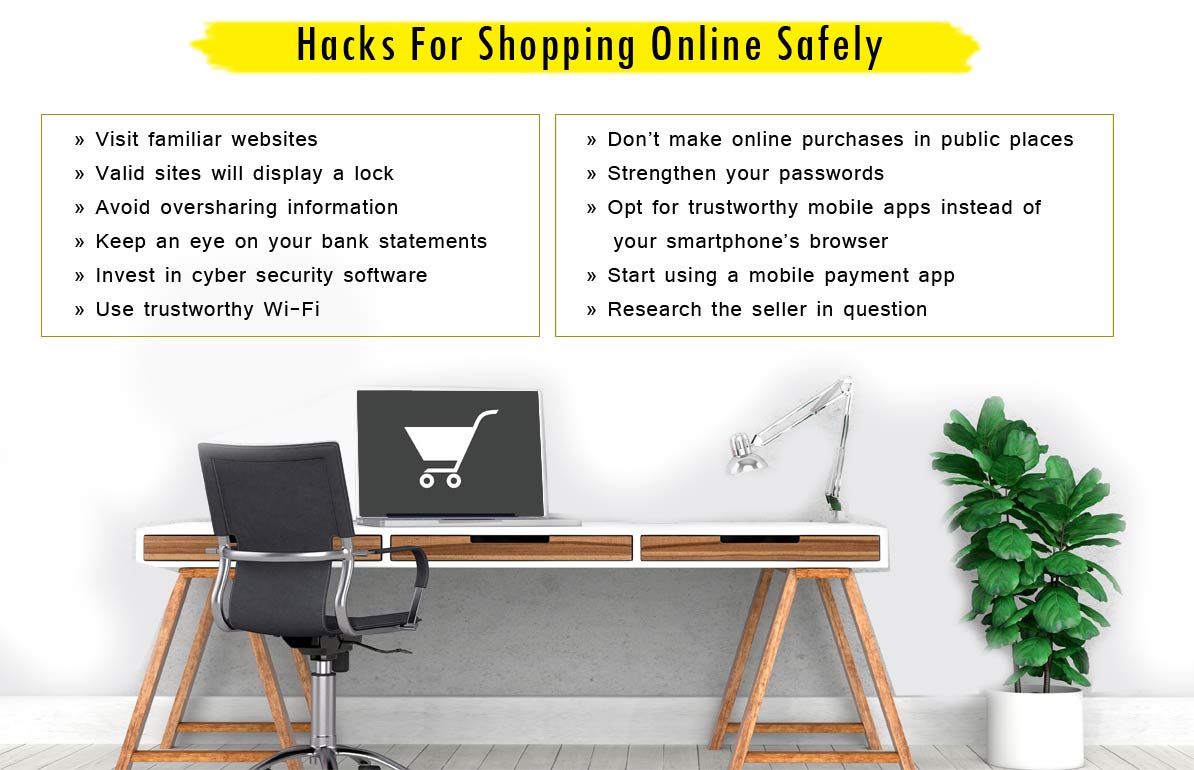 1.

Visit familiar websites.

First and foremost, it's important for any online user and/or shopper to recognize a URL or domain name. Trusted sites are given priority and can typically found on the first couple pages of search engine results.

Many major retailers have their own online stores, and Amazon is the #1 website for e-commerce. However, still be sure to double-check the URLs you click on for misspellings, and keep an eye out for any websites that show different top-level domains (such as .net instead of .com, for example). More often than not, these types of online stores mimic the URLs of bigger brands with slight changes and turn out to be scams if you make a purchase from them
2.

Valid sites will display a lock.

To the left of a URL or in the status bar below (depending on your browser), a valid website will display a small padlock that means it has SSL (secure sockets layer) encryption installed. You can also verify if a website has SSL if it starts with HTTPS—as opposed to just HTTP.

These days, HTTPS is a common web practice even among non-shopping websites. Furthermore, Google Chrome goes the extra mile by flagging any page without the extra S as "not secure." This makes it easier than ever to avoid purchasing or sharing your credit card information on unsecure sites.
3.

Avoid oversharing information.

This might seem like common sense, but it is worth reiterating. If an online store is asking for highly sensitive information pertaining to your identity such as a social security number or even your birthday, the website isn't fully trustworthy. Keep in mind that the more information online scammers know, the easier it is to steal your identity.
4.

Keep an eye on your bank statements.

In order to be extra wary against scams this holiday season, be extra vigilant by checking your financial statements more regularly. Instead of waiting for your monthly statement, check your posted and pending transactions online for any suspicious activity. Fraudulent charges can even be made via platforms such as Paypal or Venmo, so be scrupulous.

That's why we recommend using credit cards for online purchases instead of your debit card. This will ensure that your direct funds won't be compromised. If you do see any strange purchases on any of your accounts, be sure to contact your bank or credit institution immediately to file a claim.
5.

Invest in cyber security software.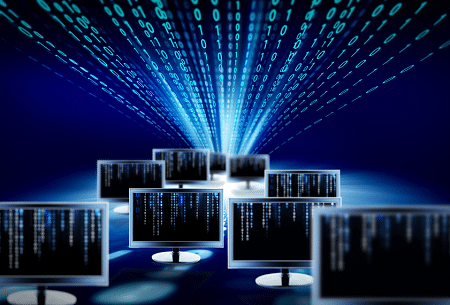 For many users, this time of year is the most high-volume and active when it comes to browsing and online searches. You will also be receiving plenty of emails from but valid and questionable sources. Even if you are vigilant about avoiding dubious links, it's still a good idea to install a solid antivirus program that will protect your desktop or laptop from spyware, malware, and other malicious viruses.
You might even want to consider purchasing a comprehensive security suite, which will include antivirus software as well as additional capabilities that fight spam, spear-phishing emails, and phishing attacks from websites. Also, to ensure that your security software and programs are performing optimally, you will want to regularly check that these tools are always up-to-date. If you have any issues installing or updating your antivirus suites, contact your local computer technician!
6.

Use trustworthy Wi-Fi.

If you are accessing the internet and online shopping from a public WiFi connection, we recommend sticking to known networks, such as the kind that are offered by major retailers like Starbucks or Barnes & Noble.
7.

Don't make online purchases in public places.

To piggyback off the last point, try to avoid making overt purchases online in public spaces. This only gives any suspicious bystanders the chance to look over your shoulder and steal your credit card information. For extra safety, save your credit card information to your major shopping accounts, including Amazon and now Google.
8.

Strengthen your passwords.

Did you know that only 24 percent of internet users and online shoppers use a password manager? Furthermore, according to PCMag, up to 35 percent have claimed that they never update their passwords. This holiday season (and all year round), it's important to remember that your cyber security is only as strong as your passwords are. Creating unique, foolproof passwords for each and every one of your online accounts only makes it more difficult for your information and data to be compromised.

Tools like LastPass can help users like you generate secure passwords and manage them with ease by means of a protected digital vault–for free! Another savvy solution, Blur, takes cyber security to the next level with a browser extension that also protects your email address and payment information in addition to passwords.
9.

Opt for trustworthy mobile apps instead of your smartphone's browser.

When making purchases from your smartphone or tablet device, it's actually safer to use a major retailer's app rather than a browser. Whether you're shopping Amazon, Target, or another brand, utilize the app's convenient features to heighten your digital security!
10.

Start using a mobile payment app.

Even with the latest chip device, consumers put themselves at risk every time they use their debit or credit card at a brick-and-mortar store. Luckily, more and more storefronts are accommodating mobile payment apps, such as Apple Pay, which is the most secure option for conducting transactions. That's because mobile payment apps employ a one-use authentication code for each purchase in question. When online shopping, double check if the online store will accept payments via mobile payment apps, which are growing in popularity and relevance.
11.

Research the seller in question.

When in doubt, do your due diligence when it comes to verifying the reputation of an online store or retailer's website. You can always look up the company via the Better Business Bureau, which tracks ratings and scammers alike. If you're buying from a one-man or one-woman shop, be sure to have contact information on file for them and even confirm it by making a phone call before completing a purchase. This will not only give you peace of mind, but protect your identity and information in the long run.
Do you have any additional questions about smart online shopping this holiday season? Don't hesitate to contact your local computer nerds and experts at Mobile PC Medics with any questions pertaining to your digital devices and security. You can reach us at 818.307.6868.