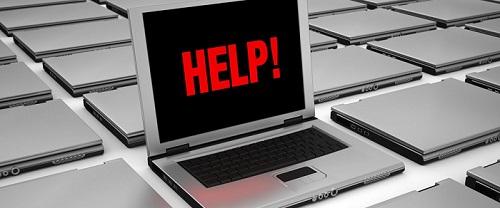 Laptops have become a staple in most households in today's technologically advanced society. They serve as an integral resource for many students, teachers, businesses and professionals, among other individuals and entities. Losing access to different programs, documents and files can prove to be frustrating. Especially if your machine is old, you may be convinced that it is beyond repair. However, there are several hardware and software problems that can be resolved by repairs. So before you go spend extra funds on that new computer, take some time to see if you can save money and resources with a laptop repair.
Though time is of the essence, your money can be also. Therefore, it would be behoove you to do some research before making any decision. If you have a smart phone or a desktop computer, trying Googling the issue you are experiencing may help you to pinpoint the issue. Once you know what you could possibly be dealing with, then you can start to formulate an idea on the route you should take.
After you've armed yourself with some knowledge, you should also get a professional opinion. A computer technician can fully diagnose your device and give you all of your options. They might even be able to fix your device for you on the spot. With their knowledge and training, these technicians can help you to resolve your issues. Especially with the convenience of mobile repair services, you could be back up and running in no time, and with funds to spare.
Newer may not necessarily be better in every situation. Some vital information may not be able to be transferred to a new device, but it may be retrievable on your current one. By doing your research and getting a professional opinion, you might be able to save money and important information on your laptop. Taking some time to fully weigh your options for laptop repair can prove to be a beneficial step.
If you are reading this on any blog other than Mobile PC Medics or via my RSS Feed,
it is stolen content without credit.
You can find me on Twitter via @NerdHerderr
Come and visit our blog at http://Mobile-PC-Medics.com/category/computer-blog