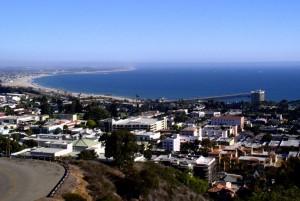 The necessity of computer repair is inevitable, and computer repair in Ventura County has now become more consumer-friendly. A PC medic is a term now used to refer to a mobile company that can travel to your home or business and save you unnecessary time lost in travel and time away from your business.
Same day onsite repairs or overnight service can often be made. When you call in and give them the details of your problems, they may even be able to complete the repair over the phone or remotely.  Whether you have DSL or Broadband service, there are technicians with the expertise to handle even the most difficult and elusive problems. They can help you with wired or wireless systems, desktop or laptop computers, and other electronic devices. Do you have problems within your network? No problem—they can handle it. Need help with software trouble-shooting? They will find the problem and solve it so you and your business can get back online quickly. It does not matter what brands you have, they have the knowledge and equipment to tackle the problem. Computer repair in Ventura County can come to your rescue.
You will want a company that can provide certified personnel experienced in the various electronic emergencies that can arise. It is always nice to save time and money, and that is the goal of a reputable company for their customers. By providing personalized service, they build a business relationship that can endure through the years. So the next time you have computer issues, you have a company ready and available that you can call without having to take your chances with someone you are not familiar with.
Computer repair in Ventura County offers many advantages. You can call to receive a free consultation and diagnosis. Whether it is for your home system or a business network, take advantage of the friendly, fast and affordable services available to you. Dealing with experienced and competent professionals can help keep you from becoming frustrated and angry. Take the calm approach, and let the experts do the work for you.
If you are reading this on any other blog than Mobile PC Medics or via my RSS Feed, it is stolen content without credit.
You can find me on Twitter via @NerdHerderr
Come and visit our blog at https://mobile-pc-medics.com/computer-blog