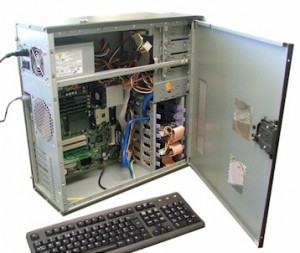 A crashing hard drive is a telltale sign that your PC needs repair, but there can be many other reasons to ask for professional help. If you live or work in Greater Los Angeles, these are a few times you may consider seeking computer repair in Woodland Hills, California.
Slow or Crashing
You know it is time to seek professional assistance when your computer or laptop completely crashes. Enlisting help from the pros can be well worth the cost, because they can help you recover files you might not be able to on your own. Computer repair experts can assist in removing harmful viruses, recovering lost data, and getting your computer or laptop working at optimum speed. Even if your computer has not crashed but is running noticeably slow, it is a good idea to consult with computer repair experts in your area to rule out viruses that could lead to additional problems.
Broken Hardware
If you live in or near Los Angeles, California and your laptop or computer is physically broken, you can trust the professionals in computer repair in Woodland Hills to resolve the problem. They specialize in everything from broken screens and faulty hardware to hard drive replacement and memory enhancements. Whether you need a new screen for your laptop or assistance in installing new updates, the experts have you covered. Some are even mobile, meaning they can come directly to your home or business to get your computer or laptop up and running as fast as possible.
Network Issues
Whether your Internet connection is wireless or wired, there can be so many specifications that network problems can become huge sources of frustration. Computer repair professionals can not only assist you in setting up your network correctly the first time and troubleshooting, they can also customize settings to make them work for your unique situation. If you need to print remotely, for example, let the experts assist you in linking your laptop or computer to your home or office printer. They can optimize your network connection to best fit your needs.
If you live in Greater Los Angeles and find yourself with a slow, broken computer or problems with network connectivity, let an expert in computer repair in Woodland Hills assist you for fast, stress-free resolution.
If you are reading this on any other blog than Mobile PC Medics or via my RSS Feed, it is stolen content without credit.
You can find me on Twitter via @NerdHerderr
Come and visit our blog at https://mobile-pc-medics.com/computer-blog