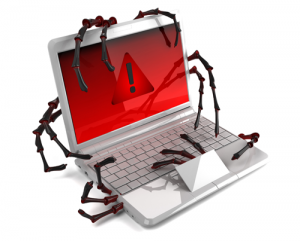 There are several different types of computer maintenance, including upgrades, hardware replacements, and software installations. The scanning and removal of viruses may be the most important form of maintenance, and it is vital to keep up with tasks or else risk losing the functional use of one's computer. With mobile virus removal becoming a more prevalent service, it is far easier to take advantage of professional assistance in the management of viruses, and one should do so in order to preserve the health of his or her technology.
The most important reason for why virus removal should be sought is that viruses are able to breach the security of one's computer. Some of the most harmful ones are even capable of disabling installed anti-virus software. As a result, a computer becomes even more vulnerable to other viruses and malware. Additionally, there are also viruses that can remove a user's firewall protection, allowing hackers the opportunity to access a person's personal information.
In fact, the possibility for someone to access a person's information becomes an even greater one in the presence of certain types of viruses. They are able to record the keystrokes that one makes on the computer, allowing private information such as passwords to become available to other people. This frequently leads to criminal activity, including identity theft and credit card fraud.
Mobile virus removal offers an easy solution to this potentially damaging scenario. Without having to leave home, a person can acquire a strong protection against the harmful effects inherent to viral infections. It is important never take for granted the security delivered by the scanning for and the installing of software against viruses. These threats can possibly destroy one's computer, and they can even be transferred to other computers via flash drives or CDs.
Viruses will most likely always pervade the technological world, but there is a way to defend against them. Mobile virus removal allows experts to comb through a computer's complex pathways, and eliminate the harmful threats found within them. Obtaining this type of help is relatively simple, and the benefits of it are wholly invaluable.
If you are reading this on any other blog than Mobile PC Medics or via my RSS Feed, it is stolen content without credit.
You can find me on Twitter via @NerdHerderr
Come and visit our blog at https://mobile-pc-medics.com/computer-blog