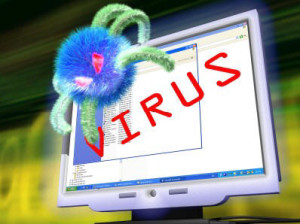 Since technology and computers have become so integral to day-to-day living, technical malfunctions can create havoc in otherwise serene situations. One of the worst experiences for anyone who counts on his or her computer is an unknown computer virus. Often, a person would have to pack up their entire system in order to take it to a repair center to have the virus removed, but a mobile repair option could have your systemup and running in a tenth of the time. Virus removal is just one of the services that a mobile computer repair tech can fix.
Bringing Help to the Problem
A virus can cripple a computer system within just a few seconds, and many individuals and businesses do not have time to wait for a traditional computer repair shop to make the necessary changes. With new innovations, mobile repair technicians have access to the same tools and specialized equipment that stationary shops have. An experienced IT expert armed with virus fighting equipment can have a system purged and ready to operate without the physical hardware ever needing to be removed from the premises. This saves valuable time and also minimizes potential to equipment damage from travel.
Common Services
A mobile computer repair agency can provide many more services in addition to virus removal. The repair technicians can also perform diagnostics to pinpoint performance problems, install new software or hardware into an established network, or provide general technical support. For small businesses, home offices, or even larger businesses that do not employ a full time IT staff, mobile computer repair is a fantastic choice.
Affordability
Not only is mobile computer repair much more convenient than other options, it can be more affordable than employing full time tech support. For less than $100, most computer issues can be resolved with the help of a mobile repair unit. Some mobile technicians can be dispatched to a location within an hour of the initial request. Put your favorite mobile computer repair company number next to the plumber, electrician, and doctor so that you can be prepared for all emergencies including those of a technical nature.
If you are reading this on any other blog than Mobile PC Medics or via my RSS Feed, it is stolen content without credit.
You can find me on Twitter via @NerdHerderr
Come and visit our blog at https://mobile-pc-medics.com/computer-blog