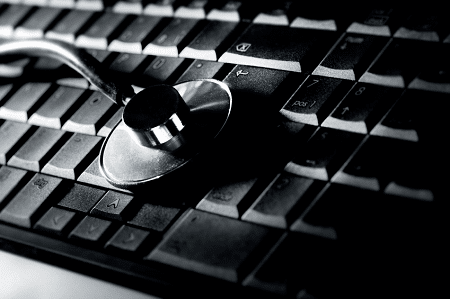 Computer problems come in a variety of forms. Some of these forms are easy to find and to fix, while other represent a more serious underlying issue. No matter what problems you are experiencing with your computer, chances are that they can be fixed by seeking computer repair in Simi Valley, CA.
One of the most common problems that people neglect to take to a repair service is a busted keyboard or screen. This is especially true when it comes to laptops. Some people believe that this type of damage cannot be easily fixed, and they burden themselves with the cost of buying a completely new computer. However, there are many laptop repair experts that can replace LED lights on a screen or missing keys on a keyboard, so your computer will be good as new. This service can even be done on-site or within a few days.
Among the most prevalent sources of computer malfunction are viruses and malware. Many security systems will attempt to prevent these harmful problems from infecting your computer, but these programs are not completely foolproof. If you find that your computer is tainted with unwanted viruses or malware, bring it to a computer repair shop. Any shop worth its merit will have the resources to get your computer back to normal.
Computer problems that involve software or hardware can sometimes be much more complicated and complex. Many of these types of problems can only be fixed correctly by a repair technician with significant experience. Thankfully, there are certified technicians for computer repair in Simi Valley who have the experience and problem-solving skills to get the job done. Even problems that seem insurmountable can sometimes be fixed by an expert.
If your computer is experiencing any issues, small or big, you should likely consult a repair service. With years of experience in the industry, most places that specialize in computer repair in Simi Valley will be able to give you the best support for your computer.
If you are reading this on any blog other than Mobile PC Medics or via my RSS Feed,
it is stolen content without credit.
You can find me on Twitter via @NerdHerderr
Come and visit our blog at http://Mobile-PC-Medics.com/category/computer-blog