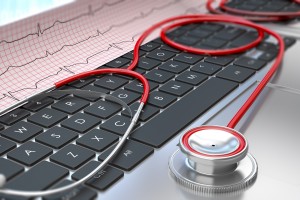 Computers are an essential part of the modern world, but they can also be complex, especially when it comes to their repair. No matter how well your laptop or home computer is functioning now, you may want to learn more about the different types of repair services so that you can be prepared to contact a computer repair Westlake Village expert in CA when you need one.
Computer viruses are one of the major issues that many computers face. They are designed to attack your hard drive and can represent a threat to your private information. While you can remove some viruses on your own, it is safer to seek out professional repairs so that you can preserve as much as your important data as possible.
If you store essential information or work-related documents and designs on your computer, the health of your hard drive is probably very important to you. If something goes wrong and you appear to lose data, you do not have to panic. Computer repair Westlake Village experts can perform data recovery on your computer. Often, this is a delicate process, so you should make sure to go to only qualified professionals for assistance.
Computer repair companies can also help you with the physical components of your P.C. or laptop if you ding or dent your hardware or discover structural issues. You might also need a professional to assist with cracked screens or a troublesome trackpad. These would all qualify as hardware repairs.
Maintenance is an enormous piece of computer care that can save you from large problems down the road. Technology is changing constantly, and the updates on your computer might feel overwhelming. You can seek out help with professional tune-up to keep your computer running smoothly and quickly.
No matter what problems you might face, there are many types of computer repair to meet your needs. A compute repair Westlake Village expert can help you keep your technology working well for as long as possible.
If you are reading this on any blog other than Mobile PC Medics or via my RSS Feed,
it is stolen content without credit.
You can find me on Twitter via @NerdHerderr
Come and visit our blog at http://Mobile-PC-Medics.com/category/computer-blog