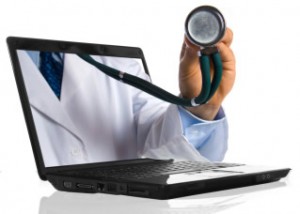 Your laptop is a valuable tool. It may be a link to the work you do at the office. It might be the way that you stay connected to family halfway around the world. Maybe it is your source of bill payments and bank transactions. The home laptop is often used to complete shopping trips without leaving home or to continue working even when you are traveling hours away from the office. You depend on your personal computer for many things, so when you need computer repair, you want it fast and you want it convenient. When computer malfunction is the problem, mobile laptop repair is the solution.
If you have chosen a qualified professional with a good reputation, you can expect to see a repair technician on the same day that you call for repair. Rather than waiting a week or two while your laptop sits in a shop, you can enjoy the convenience of meeting the technician at your home. These skilled technicians can perform most common repairs, upgrades, and installations. They are often able to diagnose and treat the presence of viruses and spyware that are affecting your computer. Mobile repair technicians may be able to walk you through simple repairs over the phone, further increasing the convenience of working with them.
Any time you trust your laptop to someone else's hands, you may feel at least a twinge of concern. As you drive away from a repair shop, you may wonder about the photographs stored in the memory or a projected saved to the laptop that has not yet been turned in. This concern can be alleviated to a great degree when you hire a mobile laptop repair professional. As the technician works on your laptop, you can keep a close eye on the repairs and the quality of replacement parts. If you have questions during the repair, you have the opportunity to speak directly to the repair person.
When you are confronted by an overheating laptop or cannot find a malicious program, contact a mobile laptop repair company for help. Get solutions fast and enjoy getting access to your computer once again.
If you are reading this on any other blog than Mobile PC Medics or via my RSS Feed, it is stolen content without credit.
You can find me on Twitter via @NerdHerderr
Come and visit our blog at https://mobile-pc-medics.com/computer-blog