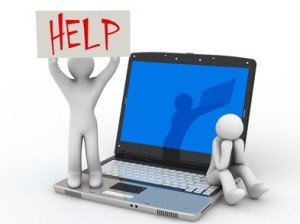 For many people, a computer is a lifeline. It can help you keep in touch with family and friend, can help you with your work or school, and can even store precious memories. When you are looking for a mobile computer repair Thousand Oaks company, you will want to make sure that your computer is getting the best care possible and that the care will not break your wallet. So what are some of the things that you should look for when finding a company to help with your computer repair needs? Experience, reputation, and availability are good places to start.
Experience
It is important that your computer repair company have the right experience when it comes to fixing computers. For example, if you have a software issue, then you will probably not want to take your computer to a company that only fixes hardware.
Reputation
The reputation of the mobile computer repair Thousand Oaks company that you hire is also important. You want to make sure that the company has more satisfied customers than unsatisfied customers to give you a better idea of how well you will be treated. You can find this information by reading testimonials and reviews on the company's website as well as on third party sites. The most reliable way to figure out the reputation of any given company is to ask around to people you know and see if they have worked with the company in the past. If they have and would recommend that company to you, then you know that you're on the right track.
Availability
The availability of your computer repair company is very important because you will not want to have to wait around forever to get your laptop or PC fixed. You will also want to check to see if there is a location readily available to you or if you can have the company come to you for the repairs.
By checking out the experience, reputation, and availability of various mobile computer repair Thousand Oaks companies you can find the best one for your needs. You can make sure that your laptop, PC or network repair is done right and on budget the first time.
If you are reading this on any other blog than Mobile PC Medics or via my RSS Feed, it is stolen content without credit.
You can find me on Twitter via @NerdHerderr
Come and visit our blog at https://mobile-pc-medics.com/computer-blog