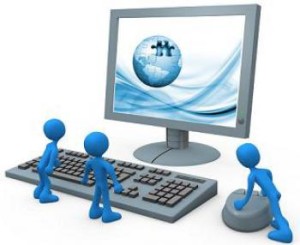 Technology has settled itself into the day-to-day life of most people in the country. Computers make it possible to manage businesses, do school homework, and are also a major source of modern entertainment. When a home or office computer network crashes, it can be devastating for sales, productivity, or even personal sanity. Even though going insane is not one of the common side effects of a computer network crash, an individual or business will certainly appreciate speedy repairs provided by mobile computer services.
Why Go With Mobile
There are traditional computer repair shops that require a patron to bring his or her computer system to the store's location in order to provide any kind of repair services. This is an effect method of repairing, but it can take days or even weeks for the technicians to get through their backlog of work. By calling a mobile computer service, clients can get fast attention and have their home or office network running again in a fraction of the time a stationary shop would require. Large electronic stores often employ a mobile service squad, but these options can be very expensive. Some private mobile repair services will provide a full suite of services, each for less than one hundred dollars.
Benefits to Businesses
A mobile computer service is a perfect way to get affordable and fast repairs. For home or small businesses that do not employ full time IT staff, a mobile service is perfect. Shipping computer hardware to another location to be fixed takes time, which for a business means losing money while the computer is off the premises or not doing its job. A mobile repairman can be dispatched within an hour of calling and have a computer, laptop, or network repaired on the same day the work order was placed. With the help of a mobile computer repair expert, small companies need not worry about being unprepared for a computer malfunction. Just keep the number handy and call it when trouble arises!
If you are reading this on any other blog than Mobile PC Medics or via my RSS Feed, it is stolen content without credit.
You can find me on Twitter via @NerdHerderr
Come and visit our blog at https://mobile-pc-medics.com/computer-blog