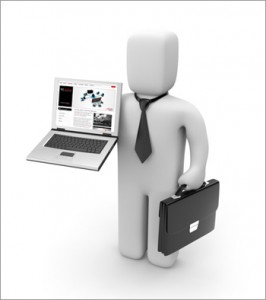 Computer problems are an issue with which most people can sympathize. It is fairly difficult to meet someone that has not experienced a crashed hard drive, serious virus, or slow-running computer at some point. This is why things like mobile computer services are so useful. You may have at one time had the pleasure of taking your computer in to a repair service, but mobile repair is different — it comes to you.
For individuals who have a problem with their single computer and have the time to take it in, regular computer services are just fine. As for people or businesses that have a lot of computers to look after and very little time, taking computers in to be examined can be a huge hassle. In these cases, mobile computer services can come to your site and work on your computers without taking them in to their shop. If the computers do need to be taken in for repair, then the tech is already there to help haul them away.
These computer services are not necessarily limited to repairs, either. Some mobile computer service companies can also help you with things like setting up a network service, including things like Wi-Fi or simply connecting the computers to printers.
Mobile services end up saving you a lot of time. You no longer need to worry about taking in all of your computers to be examined, and you do not have to find the time to leave work or home to have a technician help you.
Mobile computer services work very simply: when you have a problem with your computer, laptop, or network, you can call in a technician to come to your home or office and hopefully fix the problem for you. The worst case scenario may be that the technician needs to take the computer back to the main repair shop to be fixed. If your computers need a technician's help, but you lack the time or ability to take your computers in, try mobile services for convenient assistance.
If you are reading this on any other blog than Mobile PC Medics or via my RSS Feed, it is stolen content without credit.
You can find me on Twitter via @NerdHerderr
Come and visit our blog at https://mobile-pc-medics.com/computer-blog