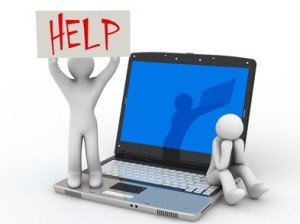 It is a sad day when your laptop stops doing what you wanted it to do and instead seems to have a mind of its own. It is even worse if that mind keeps freezing up at random moments, causing you to lose all the things you were working on. Unless you are a do-it-yourself type who is comfortable with computer hardware and software, your next step will probably involve seeking professional laptop repair services. At the repair shop, there are a couple of things that you can do to help the tech to find the problem quickly and get your laptop back into action.
Where Did the Problem Originate?
It is critical to make note of what programs and/or websites were running when the problems first appeared. Identifying the problem's origins can reduce the amount of time it takes for the computer professional to get things back to normal. Statements such as, "I plugged it in and I heard a loud popping noise," or, "I tried to stream a movie and a bunch of pop-ups took over the screen and now it freezes after five minutes," will give the tech a much better idea where to start.
Prepare Yourself for Data Loss
If the tech tells you that he or she will have to do a Restore on your system, you will probably have to sign something saying that you are okay with this even though some of the data that you have saved may not be recoverable. Preparing yourself for this type of catastrophe ahead of time can help you to be thankful for any magic the professional is able to work to get you back onto a working laptop again, regardless of how sad you are to say good-bye to some files forever.
If your laptop stops working, there is no need to panic. Keeping your cool and giving as much information as possible to the professional can make the laptop repair process much easier and help you get back online in less time.
If you are reading this on any other blog than Mobile PC Medics or via my RSS Feed, it is stolen content without credit.
You can find me on Twitter via @NerdHerderr
Come and visit our blog at https://mobile-pc-medics.com/computer-blog