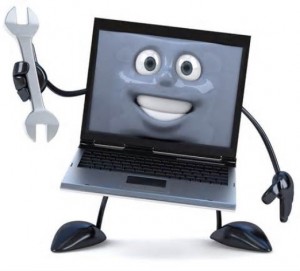 Mobile laptop repair can be a great option when you either are on the go or are unable to get out and take your computer to a repair shop. Many computer experts recommend that you have your computer regularly maintained anyway, and as busy as your life is, you are not always going to have time to take it in to be checked out. There are some things that you can do at home, however, to keep your laptop maintained well in between visits from the repair shop.
Keep Food and Drink Far Away From Your Computer
This tip seems like it would be obvious but as people get busier, and more and more people are working from home and using laptops in their offices, this becomes harder to do. If you must eat around your laptop, make sure that you are keeping a lid on your food or drink, or getting up and moving to another part of the room when you have to eat.
Have Antivirus Software Installed
Any mobile laptop repair professional is going to suggest that you have antivirus software installed. This is going to go very far in protecting your computer from damage. Viruses can appear on your computer and sometimes—perhaps even most of the time—you are not going to have any idea how they got on there in the first place. Your repair professional can help you pick the best one for your laptop.
Always Keep Your Laptop Screen Protected
There are a number of important things that you can do to keep your laptop screen protected. First, do not put anything on top of your laptop when it is closed, such as books. This may push the screen into the keyboard and cause scratches or damage the screen. Taking good care of your laptop in between visits from the mobile laptop repair professional is crucial. Making sure you are taking the above steps will go a long way to ensure the longevity of your computer.
If you are reading this on any other blog than Mobile PC Medics or via my RSS Feed, it is stolen content without credit.
You can find me on Twitter via @NerdHerderr
Come and visit our blog at https://mobile-pc-medics.com/computer-blog