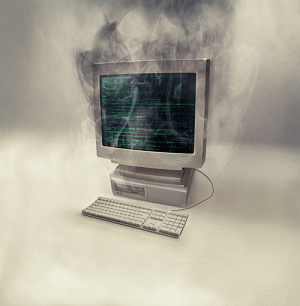 Computer repair is a daunting task for most people. With so many components and processes involved, even technologically savvy people can be easily overwhelmed by the complexity of computer troubleshooting and repair. Let the professionals come to you by hiring mobile computer repair in Thousand Oaks, CA. Enjoy the convenience of relaxing in your own home while a mobile PC repair technician troubleshoots, diagnoses, and repairs your machine. With quick and effective service, mobile computer repair is the best option to fix your machine and get you back up and running.
From replacing failed hardware components to virus and malware removal, mobile PC repair experts can handle just about any task that has to do with computers or IT. Additionally, by traveling to your home and visually inspecting your setup, a mobile technician is able to physically check every link in the chain, ensuring that the problem is found and corrected. In fact, a mobile repair technician can even solve problems that you never knew existed by using their expertise to maximize the performance of your PC and home network.
With the advent of mobile computer repair in Thousand Oaks, you will never have to pick up the phone and call a dreaded tech support hotline again. Likewise, you will no longer have to take your computer across town, fighting through traffic and often waiting for days for a brick and mortar repair shop to fix your machine. With mobile computer repair, all you have to do is just open the front door and a skilled technician will take care of the rest. Firms that specialize in mobile computer repair in Thousand Oaks offer a full range of services, so no matter what you need, a mobile technician can handle it in a professional and timely manner. From hardware upgrades to virus removal to network services, mobile IT professionals are the ideal choice for maintaining your computer network, whether its for your home or small business.
If you are reading this on any blog other than Mobile PC Medics or via my RSS Feed,
it is stolen content without credit.
You can find me on Twitter via @NerdHerderr
Come and visit our blog at http://Mobile-PC-Medics.com/category/computer-blog