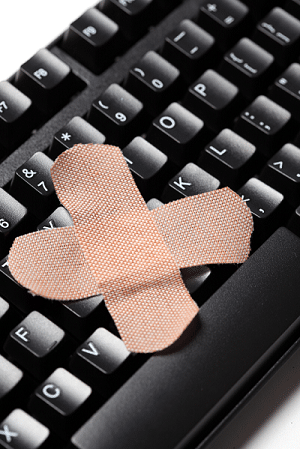 Computers are an incredible achievement of modern technology that enable us to do amazing things from the comfort of our own home that we never would have thought possible. They are also, however, extremely frustrating. From viruses, spyware, and bloatware to hardware failure, connectivity problems and compatibility, there are literally hundreds of things that can go wrong with even the most basic PC and home network setup. The next time you have an emergency relating to your PC, call a company that offers mobile computer repair in Ventura. Mobile repair technicians can travel to your home or business in a timely manner, troubleshoot and diagnose the problem, and have your computer up and running in no time.
Whether you have a Mac, Windows, or Linux PC, mobile repair professionals in Ventura are qualified and capable of repairing, upgrading or simply consulting. By travelling directly to your home or business, mobile PC repair technicians are able to troubleshoot your home network with their own eyes, which allows them to solve your problem quickly and even fix problems that you never even knew existed in the first place. It is this personalized approach that makes mobile PC repair a preferred alternative to OEM customer support or taking your machine to a PC repair shop. Instead of having to deal with an overseas technical support rep who doesn't quite understand your situation, or having to drive through traffic just to drop your machine off at a repair shop where it sits for days, you can call a company that offers mobile computer repair in Ventura to solve your problem efficiently and in person.
The next time you have a computer emergency on your hands, call a company that offers mobile computer repair in Ventura. No matter what brand of computer you have, a mobile repair technician can help you with your problem in a timely, professional manner. Mobile repair is the wave of the future, offering personalized, face-to-face support that will have you up and running quicker than you could ever believe.
If you are reading this on any blog other than Mobile PC Medics
or via my RSS Feed, it is stolen content without credit.
You can find me on Twitter via @NerdHerderr
Come and visit our blog at http://Mobile-PC-Medics.com/category/computer-blog