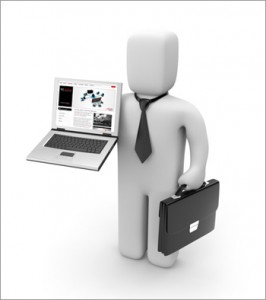 Whether you are a business person who relies on computers to connect to the market or an individual corresponding via email to loved ones, it can be a nightmare when your systems crash. Instead of pulling your hair out, you need to get an IT support person to fix what has broken. Hauling everything to a brick-and-mortar operation can be a major hassle. Everything will grind to a halt when you drop your laptop or desktop off at the shop. When it is not in your possession, there is a chance of it getting lost or compromised in some way. With mobile computer repair, you can have the techie show up at your house or office to save the day.
Computers stop functioning properly for a variety of reasons. Viruses and spyware may get embedded and create havoc. Software troubles might be brewing, making everything run in a glitch manner. There are also times when nothing is actually broken, but your systems simply need to be upgraded and installed or you need help setting up your internet or network in the first place. Mobile computer repair professionals can meet your needs and remedy troubles quickly and efficiently.
Dropping your PC off at a strange shop can send the calmest person into panic mode. Computer hard drives store everything these days including a slew of crucial files, folders, documents, correspondence, financial records and photographs. By having the tech guru come to your address, you can avoid some of the freak-out and you might learn a few things by watching him or her clean up your problems.
To simplify your troubles even further, some mobile computer repair firms can fix your systems remotely. Talk about an easy fix! Of course, remote-repair can only be done for specific issues, but when it is possible, it is a godsend. IT specialists can simply tap into your computers and re-mediate the problems without even coming to your front door, which can be the most convenient solution of them all.
If you are reading this on any other blog than Mobile PC Medics or via my RSS Feed, it is stolen content without credit.
You can find me on Twitter via @NerdHerderr
Come and visit our blog at https://mobile-pc-medics.com/computer-blog