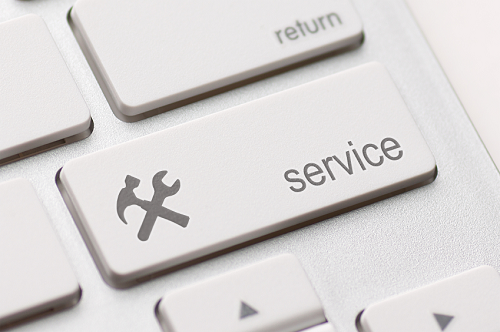 If you are a small business owner, then you understand how devastating it can be when your computer goes down. If your computer is broken and requires repairs, then the loss of your machine for days at a time can have long lasting and terrible results. Fortunately, as modern businesses have come to rely on the consistent use of computers, mobile computer repair Thousand Oaks companies have responded.
There are several benefits to choosing a mobile repair technician to conduct repairs and servicing on your business computers. For one thing, when a technician comes to you, there is plenty of opportunity to get both major and minor issues resolved. If you have concerns or questions about any part of your system, the in-office visit of the technician is a great time to get answers.
Although some businesses have the resources to establish their own IT department, many small businesses must trust their computers to hands of an outside source of repairs. For businesses around the Thousand Oaks area, mobile computer repair companies fill an important need. Hiring an experienced professional will prevent you from making problems worse.
Most business leaders keep a sharp eye on their bottom line. Some owners may be tempted to reduce costs by trying to conduct repairs without hiring a professional. However, the technicians who work for mobile computer repair Thousand Oaks companies have more to offer than just repair services. They may also be able to locate viruses, recognize malicious software, and answer questions about your existing software and hardware.
In the past, repairs were often completed at an electronics store or computer shop. For small business owners, this could mean a significant loss of profits. With the modern convenience of mobile computer repair Thousand Oaks companies, your business can stay in operation as your system is explored for the most pressing issues. As you work with one company, over time you will develop a trusting relationship with the technician so that you are able to get prompt, reliable services every time.
If you are reading this on any blog other than Mobile PC Medics or via my RSS Feed,
it is stolen content without credit.
You can find me on Twitter via @NerdHerderr
Come and visit our blog at http://Mobile-PC-Medics.com/category/computer-blog