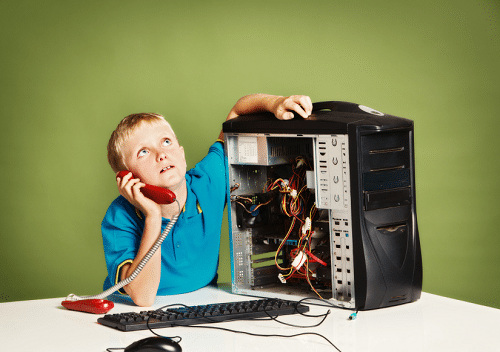 Computers, tablets, and smartphones are becoming the lifeblood of society. Everywhere you go, someone is using some form of technology to stay connected to friends, work, or family. As society depends more and more on technology, it becomes increasingly devastating when something happens to a device and data is lost. The most efficient way to get computer repair in Ventura County, CA when you are in the most need is to understand basic methods of fixing your computer on your own, knowing who to call and where to take your computer, and using mobile repair when necessary.
Knowing how to perform basic repairs on your computer can save you a lot of time and money. Although there are some things that might best be handled by an experienced computer tech, it can be beneficial to know how to install and use a virus protection program and when to use a forced shutdown. Even understanding how and when to boot up your computer in Safe Mode can be beneficial.
For any problem that seems a little beyond your computer know-how, you should have a trustworthy place to take your device for computer repair in Ventura County. Although your first instinct might be to take the computer back to wherever you bought it, unless you have a repair plan, you and your wallet might be better off taking it to a dedicated repair service.
If you are one of those people with a very busy schedule and do not have time to take your computer in and leave it for a few days for repair, find a place that offers mobile repair service. This means a technician will come to your home or office to try to fix your computer there. It could save you a lot of time.
As much as you depend on your computer, tablet, or phone, having a plan for computer repair in Ventura County might be a smart idea. Learn how to perform the most basic repairs, know who to call and where to go for more serious repairs, and consider mobile repair if you are pressed for time.
If you are reading this on any blog other than Mobile PC Medics or via my RSS Feed,
it is stolen content without credit.
You can find me on Twitter via @NerdHerderr
Come and visit our blog at http://Mobile-PC-Medics.com/category/computer-blog