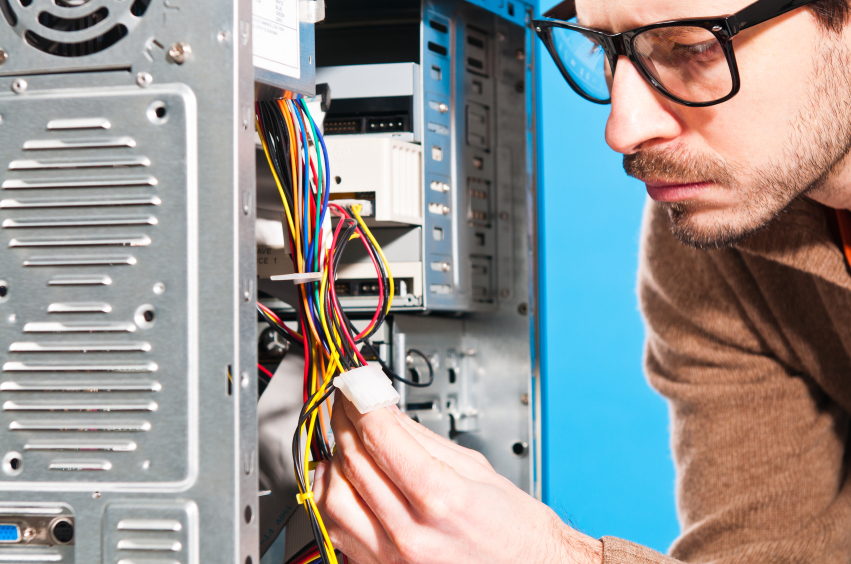 Is your home computer causing you trouble? Maybe it will not turn on, the screen flickers on and off, or you cannot save or open important documents. In today's world, so many people use their computers for news, research, work, communication, and entertainment. When your computer is having issues, mobile home computer repair might be just what you need to identify and fix the problem.
Mobile repair is incredibly convenient. You do not have to try to delicately load up your computer into a car, haul it across a parking lot, and then stand holding heavy pieces while waiting for service at a shop. Instead, you can remain in the comfort of your home and avoid accidentally doing further damage to a delicate hard drive or a problematic monitor.
Mobile home computer repair can also save you valuable time. Why wait in line at a crowded electronics store when a qualified technician can arrive at your door within an hour? Instead of wasting time driving around town, looking for parking, and navigating other shoppers, you can tend to chores around the house or simply relax.
So often, employees at electronic shops will take your computer into a back room to diagnose the problem. While you probably want to trust the employee, it can be difficult to feel confident when your valuable property is out of sight, especially if your hard drive contains sensitive information. When a repair team comes to your home, you learn more about your computer's issues and avoid the discomfort of handing it to strangers indefinitely.
Mobile home computer repair is a smart and convenient option for anyone who is experiencing computer problems and wants to save time and avoid a hassle. Regardless of what is happening behind your monitor, you can rest assured that a team of qualified professionals will come right to your door. A malfunctioning computer can be stressful enough without driving around town. Why not let the pros do the work for you?
If you are reading this on any blog other than Mobile PC Medics or via my RSS Feed,
it is stolen content without credit.
You can find me on Twitter via @NerdHerderr
Come and visit our blog at http://Mobile-PC-Medics.com/category/computer-blog