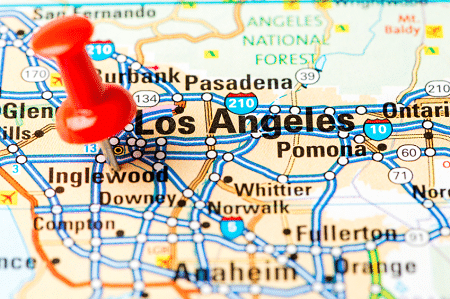 We have all been there. The night before a big report is due, the computer refuses to turn on. An ominous black screen stares at you, seemingly laughing at your plight. Thankfully, there are many options for computer repair in Los Angeles when this happens. Whether you are having problems with a desktop, laptop, or even a smart phone or a tablet, there are a few possible routes to take in L.A. to get your computer problem solved.
You can bring your device in to a manufacturer specialty store, like driving your car back to the dealership. You will be met with experts, but you may have to pay a little more for their services. You can also find help at a large electronics store. Many people appreciate that there are multiple locations available for these stores. However, the employees may not all be knowledgeable about every single type of computer.
There is another way to get assistance with computer repair in Los Angeles: smaller and independent repair centers. These technicians tend to be professional, well-informed, and personable. Some companies even offer a mobile service, meaning that they will come to your house to fix your laptop or desktop problem. This eliminates the need to haul your heavy machine around town, and pick it back up again once it has been repaired.
At these various venues, many types of services are offered. Repair facilities will address problems of physical damage caused by water, drops, or other accidents. If you have a cracked screen, you are not alone. Almost all repair centers are well-equipped to handle this common problem.
If your computer is fine physically but has a virus or spyware, you can still find a suitable provider of computer repair in Los Angeles. Most locations will be able to remove any harmful software on your computer, and can also upgrade your operating system. Remember to find a place that will provide you with a free consultation, friendly staff, and prompt service.
If you are reading this on any blog other than Mobile PC Medics
or via my RSS Feed, it is stolen content without credit.
You can find me on Twitter via @NerdHerderr
Come and visit our blog at http://Mobile-PC-Medics.com/category/computer-blog